Published on November 1, 2016 by Ashley Smith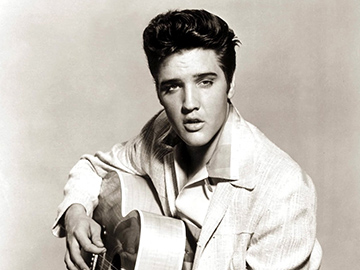 Samford University's Wright Center Signature Series is presenting an evening of gospel music at 7 p.m. Nov. 18 with "Elvis and J.D.: A Gospel Celebration." 
The event will feature the Blackwood Quartet and the Southern Masters Quartet. The Blackwood Quartet is led by Mark Blackwood, and the Southern Masters Quartet includes Ed Hill, Buddy Burton, Tank Tackett, Roy Pauley and Ron Pauley. 
Hill played with Elvis Presley, and he was the voice of the familiar saying, "Elvis has left the building." According to Wright Center Director Kenny Gannon, J.D. Sumner and Presley were great friends, and gospel music influenced Elvis' music career from an early age. This concert celebrates both of these influential musicians. 
"This concert will share music that all of us love," Gannon said. "Both quartets have members that are truly legendary in the gospel world." 
Tickets are $15 and $20 and can be purchased online or by calling the Samford Arts box office at 205-726-2853. 
The event is part of the Wright Center Signature Series, which has several upcoming spring concerts. The Assad Brothers classical guitar duo will perform Feb. 21 in Brock Recital Hall. This performance is cosponsored by the Davis Architects Guest Artist Series and the Birmingham Chamber Music Society. 
Rain: A Tribute to the Beatles, a multimedia spectacular, will take place April 6. Grammy Award–winning Steven Curtis Chapman will be at Wright Center April 22 with the Alabama Symphony Orchestra. Tickets for this performance are available through alabamasymphony.org
Ashley Smith is marketing and communication coordinator for Samford Arts.