Published on February 2, 2017 by Erin Bognar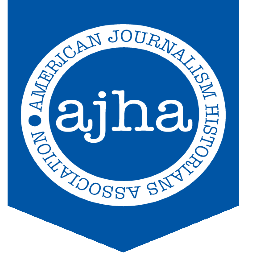 by Erin Bognar
Samford journalism and mass communication alumni Taylor Yungk and Yaz Ebada, and current student Sam Chandler swept the undergraduate paper awards at the American Journalism Historians' Association Southeast Symposium in Panama City Beach, Florida, Jan. 29–30.
The symposium is a two-day conference that promotes graduate and undergraduate student research. Every year, students from schools throughout the Southeast give presentations on their undergraduate or graduate research at the symposium.
Faculty judges review the research papers and determine the awards each year.
Recent graduate Taylor Yungk won first place in the undergraduate category for "Delicious! Food Reporting in Good Housekeeping, 1946–2016."
Ebada, also a recent graduate, won second place in the undergraduate category for "The Changing Coverage of Football Concussions in Sports Illustrated, 1954–2016."
Chandler, a senior JMC major, won third place in the undergraduate category for "Hometown Hero or Privileged Criminal? Self-Interested Newspaper Coverage vs. Neutral Newspaper Coverage of Jameis Winston."
JMC professor Julie Williams instructs the department's senior research class each semester and nominated students to present their research papers at the conference.
"Our three students did an excellent job presenting. Their papers were fascinating, and caused lots of great questions and insightful discussion," said Williams. "Samford JMC can be proud of these students' work."
Erin Bognar is a journalism and mass communication major and a news and feature writer in the Division of Marketing and Communication.
Follow Howard College of Arts and Sciences on Facebook and Twitter