Published on February 22, 2017 by Philip Poole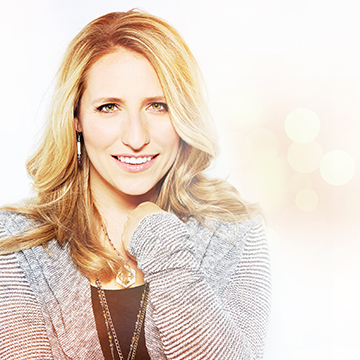 by Olivia Williams
Grammy, Billboard and Dove Award–winning Christian artist and songwriter Laura Story will present a March 9 concert benefiting the Samford University Legacy League. The event is sponsored by 93.7 WDJC-FM Christian radio and will begin at 7 p.m. at Birmingham's Shades Mountain Baptist Church.
"The Legacy League is delighted to bring Laura Story to Samford University and the Birmingham community," said Jeanna Westmoreland, Legacy League executive director. "Laura's music, her story and her heart for the Lord will bless everyone who attends the concert. Additionally, proceeds from the concert will provide transformational scholarships for students who have endured very challenging circumstances."
Story, whose hit songs include "Blessings" and Chris Tomlin's "Indescribable," sings and writes of her own faith journey, which has been deeply impacted by her husband's brain tumor and resulting disabilities. Story was awarded a Grammy for Best Contemporary Music Song in 2012 for "Blessings," and went on to write her first book, What If Your Blessings Come Through Raindrops? a collection of daily devotions. In her most recent book, When God Doesn't Fix It; Lessons You Never Wanted to Learn, Truths You Can't Live Without, she shares her journey of faith during her husband's illness.
Story has a graduate degree from Covenant Theological Seminary. She is pursuing a doctoral degree in worship at the Robert E. Webber Institute for Worship Studies. Since 2005, she has served as the worship leader at Perimeter Church in Atlanta, where she resides with her husband, Martin, and their three children, Ben, Griffin and Josie.
Her most recent album, Open Hands, is a follow-up to 2013's critically acclaimed God of Every Story, and features Story's signature congregational worship with intimate moments. The 11 tracks on the album highlight the voices of other well-known artists, including Matt Redman, Matt Maher, Mia Fieldes, Hank Bentley, Sarah Hart and Seth Mosley.
"Rather than picking a theme and writing around it, a lot of times, it takes me writing to be able to step back and see what the themes are, not just of the record, but of my life," Story explained. "It was neat to step back and see that 'open hands' is a theme that ended up presenting itself rather than me choosing it."
Tickets are available at samford.edu/legacyleague or the Samford Box Office at 205-726-2853. Concert tickets are $15–$30. VIP tickets are $75 and include premium concert options.
The Legacy League is a volunteer organization that works to provide life-changing scholarships to Samford University for students with significant financial need.
Olivia Williams is a journalism and mass communication major and a news and feature writer in the Division of Marketing and Communication.