Published on February 1, 2017 by Kristen Padilla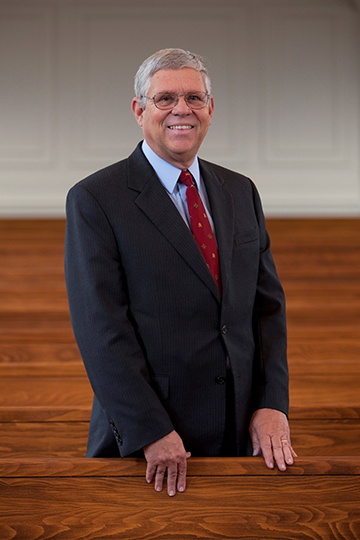 Renowned New Testament scholar Ben Witherington III will present the 28th annual Biblical Studies Lectures Feb. 7–8 for Samford University's Beeson Divinity School. 
Witherington is Jean R. Amos Professor of New Testament for Doctoral Studies at Asbury Theological Seminary, Wilmore, Kentucky, and author of six commentaries and more than 40 books. He is perhaps best known for his books The Jesus Quest and The Paul Quest.
Witherington will preach on Revelation 4 at a 11 a.m., Feb. 7, in Andrew Gerow Hodges Chapel. At 6 p.m., he will give a lecture entitled "A Singular Jesus in a Pluralistic Culture" in 101N Divinity Hall. 
On Feb. 8 at 11 a.m. in Hodges Chapel, he will give a second lecture entitled, "Intertextuality: The Use of the Psalms and Isaiah in the New Testament." 
This year's lectures are cosponsored by Tactical Faith, a nonprofit group that seeks to bridge the gap between theology and local churches. 
These lectures are free and open to the public. Learn more about Biblical Studies Lectures. 
Kristen Padilla is marketing and communication coordinator for Beeson Divinity School.