Published on March 15, 2017 by Philip Poole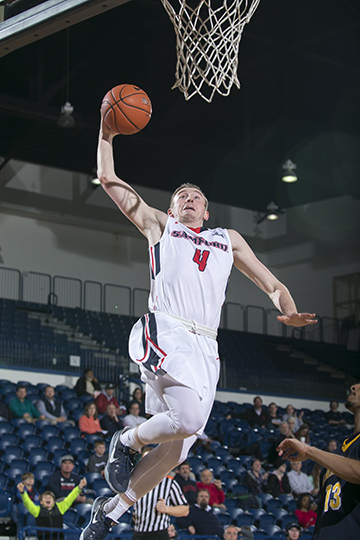 The Samford Bulldogs men's basketball team won its first-ever postseason tournament game March 14 with a historic win over the Canisius University Golden Griffins in the CollegeInsider.com Postseason Tournament. The 78-74 win at Samford's Pete Hanna Center sends the Bulldogs to the tournament's second round.
Samford will find out its next opponent later this week when all first-round games have been completed.
The Bulldogs previously played in the NCAA tournament in 1999 and 2000.