Published on May 13, 2017 by Philip Poole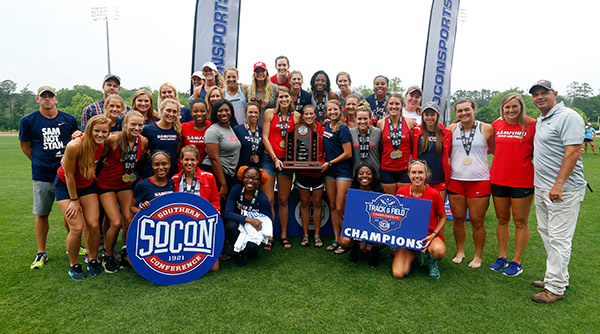 The Samford Bulldogs women's track and field team won the 2017 Southern Conference outdoor championship May 12, cruising to an easy 51-point victory over Western Carolina University.
The win followed the team's indoor championship earlier this year.
The Bulldog men finished a close second to Western Carolina, with the title decided in the last event of the weekend.
The championship meet was hosted by Samford May 11–12 at the Samford Track and Soccer Stadium.