Published on June 28, 2017 by Gerald Smith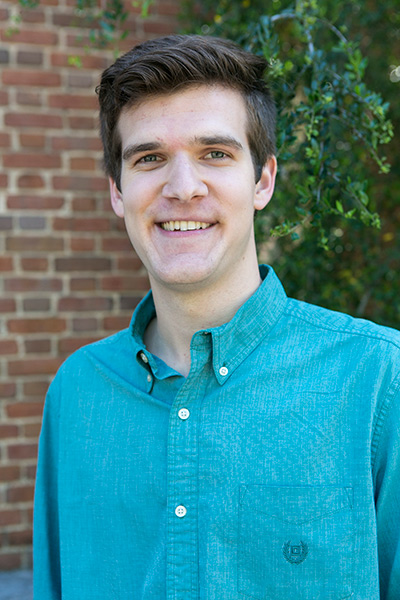 Samford University alumnus Stone Hendrickson has received a prestigious national fellowship from Phi Kappa Phi national honor society.
Hendrickson graduated in May 2016 as a University Fellow with a double major in English and classics. He received a $5,000 scholarship from Phi Kappa Phi; he is one of 51 across the nation to receive this scholarship.
Phi Kappa Phi awards the fellowships to members entering their first year of graduate or professional study, with selection based on academic achievement, service and leadership experience, and letters of recommendation and career goals. 
Hendrickson will continue his education at the University of Alabama School of Law this fall.
"I'm excited to take on law school and the opportunities it will bring once I'm finished," he said. Henderson explained that faculty members Bryan Johnson with University Fellows and Dennis Sansom in philosophy were very influential during his time at Samford.
"Stone Hendrickson excelled in every facet of campus life," Sansom said. "He was studious and disciplined, a significant leader, and a good citizen and friend to many. Moreover, Stone used his experience here to mature in the important matters of personal character—faith, hope and love. We are proud of his accomplishments, and have great expectations and confidence in his future."
Hendrickson is the fourth Samford alumnus in recent years to receive a Phi Kappa Phi fellowship. 
Gerald Smith is journalism and mass communication major and a news and feature writer in the Division of Marketing and Communication.