Published on August 25, 2017 by Philip Poole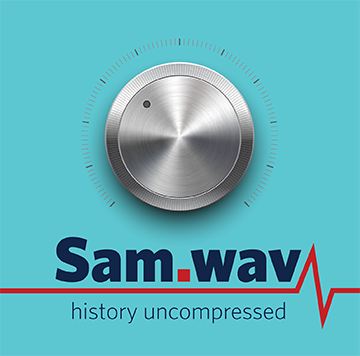 A new podcast is providing insights into Samford University history and individual stories. Produced through the office of university history, Sam.wav: History Uncompressed is aimed at sharing various oral history projects in an audio and episodic format.
"Because of their accessibility and variable length, podcasts provide the perfect opportunity to combine and share narratives among as many people as possible," said Michelle Little, director of Samford's oral history program. "Each episode will feature a project or subject from our archives, covering everything from individual experiences of immigration in Birmingham to local history to Samford's own past. Our aim is to share student research projects, displaying the process of oral history as well as the knowledge gained."
The podcast has been a year in the making, growing and shifting into a project of its own right, Little explained. Claire Davis, a junior English major, has been involved in developing the podcasts. The first episode introduces Sam.wav as well as Samford, reflecting on the school's past and values.
"We had a lot of help making this podcast, from the inspiration of other oral history podcasts to the lending of equipment and time from other Samford offices and faculty, and we'd like to thank them for all their help," Little said.
She added that the S.T.O.R.I. office—Samford Traditions and Oral History Recording Initiative—loves collecting stories. "Whether we are investigating the best way to make river-cane baskets or exploring the local history of Howard College's old campuses, we are always looking for the next adventure across the state or within our city to further understand our community," she said.
The purpose of the office is to share stories, not simply to collect them, and staff had been exploring different avenues for spreading the content worldwide. They have published full interviews with transcripts on the S.T.O.R.I website, and shared snippets on social media. Full interviews can be daunting to listen to, Little explained, and small clips can only convey one part of a story, leaving most people either increasingly overwhelmed or frustratingly curious.
To find the episode, visit the office's Soundcloud account. It is also available on Apple Podcasts and Google Play for download.

"We're excited to see where this podcast takes us, and we cannot wait to get more episodes out for you in the coming months," Little added. "Stay tuned for more, and make waves!"