Published on August 30, 2017 by Ashley Smith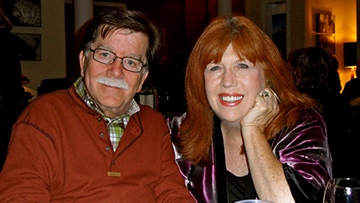 Samford University's School of the Arts is launching a new curriculum, and the inaugural class takes place during Labor Day weekend.  
The Fall Institute will provide a unique class structure where students earn course credit through two-and-a-half days of seminars, panel discussions and keynote presentations. Classes and faculty will pose questions about how and why these incoming freshmen are artists. Discussions will set the tone for the new collaborative nature of the program and allow students to broaden their views across multiple disciplines. 
Joe Cory, associate professor of art and design, is also the director of the new program. He has worked closely with faculty members and Joe Hopkins, School of the Arts dean, to develop this new and cutting-edge approach to arts education.  
As part of the opening weekend, guest speakers will include Ragan Courtney, an exceptional communicator, poet, playwright and spiritual leader. According to Cory, "We are excited to have such a versatile artist join us for our first Fall Institute. Ragan is a gifted communicator and teacher who brings decades of professional experience and passion for the Lord in his artistic pursuits. He is someone who we think exemplifies what our new program is about by his ability to boldly live out his faith while making excellent work on a professional level."   
Additionally, Courtney and his wife, Cynthia Clawson, will share an evening of worship and music at Birmingham's First Baptist Church Sept. 6 at 6 p.m. This event is free and open to the public. Clawson has received a Grammy and five Dove awards for her work as a songwriter, vocal artist and musician. 
They will also participate in the Samford University Worship Exchange program Sept. 5 at 10 a.m. in Brock Recital Hall with a luncheon following at 11:30 a.m. in the Howard Room. Registration closes Friday, Sept. 1, at 4 p.m. 
The Center for Worship and the Arts, with funding from the C.I.O.S Foundation, sponsors the Samford University Worship Exchange each semester. The exchange features guest artists and lecturers on the Samford campus as well as the greater Birmingham area. The exchange also equips Samford students for worship leadership roles in the church and beyond by providing scholarships for them to attend seminars and conferences around the United States. Since 2011, Samford's Worship Exchange has hosted numerous stand-outs in the Christian music and worship field. In addition to Courtney and Clawson, the 2017–18 guests will be Sandra Van Opstal, Robert Sirota, Zac Hicks and David Phelps. 
For a full calendar of events, go to samford.edu/arts/events.