Published on November 9, 2017 by Joey Mullins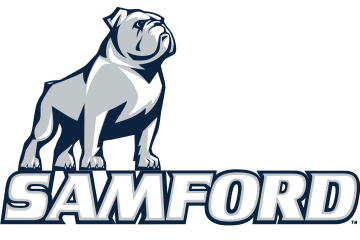 Samford University's athletics teams posted impressive scores in the annual Graduation Success Rate (GSR) report, recently released by the NCAA. This included the highest ratings in Alabama, and 10 teams that posted perfect scores. Samford also was among the top 15 NCAA Division I schools nationally.  
Samford's teams posted an average score of 97 percent. The 10 teams that had perfect scores were men's basketball, men's track and cross country, men's golf, men's tennis, women's basketball, women's track and cross country, women's golf, soccer, women's tennis and volleyball.  
"The consistently high scores our teams have posted in the GSR reports over the years are a tribute to our student-athletes that work just as hard in the classroom as they do in competition," Samford director of athletics
Martin Newton
said. "They are also a tribute to our academic support team that goes above and beyond to make sure that our student-athletes have the resources and tools they need to balance their academic and athletic schedules. To our university community that sees and cares about our student-athletes as students first and foremost and to our coaches that understand that winning starts with an education."  
Every Samford team was at or above the national average in the report. All Samford teams scored at least a 92 percent in the ratings as well. In addition to being the highest score in the state, Samford's 97 percent was second in the SoCon, behind Wofford's 98.     
The NCAA developed the Division I Graduation Success Rate in response to college and university presidents who wanted graduation data that more accurately reflect the mobility among all college students today. The graduation-rate data are based on a six-year cohort prescribed by the U.S. Department of Education.   
Samford competes in 17 NCAA Division I sports in the historic Southern Conference.  
SAMFORD GSR SCORES BY TEAM
Baseball: 95
Men's Basketball: 100
Men's Track/Cross Country: 100
Football: 94
Men's Golf: 100
Men's Tennis: 100
Women's Basketball: 100
Women's Track/Cross Country: 100
Women's Golf: 100
Soccer: 100
Softball: 92
Women's Tennis: 100
Volleyball: 100