Published on December 20, 2017 by Philip Poole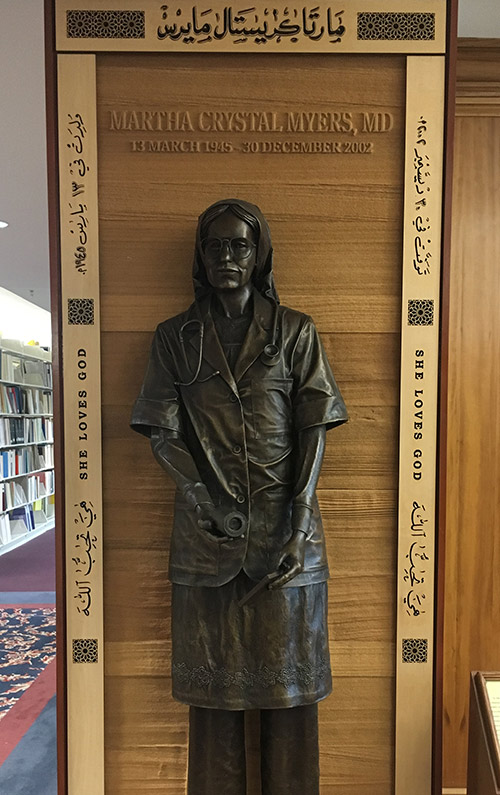 In a tribute by Baptist Press writer David Roach, the life and untimely death of 1967 Samford University biology alumna Martha Myers is recalled. Myers, a Southern Baptist medical missionary, and others were killed in a December 2002 raid at Jibla Baptist Hospital in Yemen.
A statue honoring Myers' life and work is housed in Samford's Harwell G. Davis Library.
A scholarship named for Myers is presented annually to premed undergraduate student.