Published on January 10, 2018 by Joey Mullins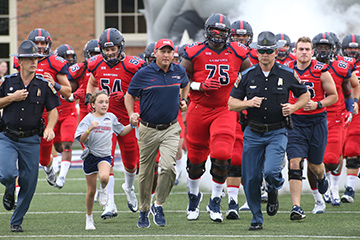 The Samford University football team was ranked 17th in the final FCS Coaches Poll and 18th in the final STATS FCS Poll for the 2017 season. The polls were released earlier this week following the FCS national championship game on Jan. 6.
Samford posted a final record of 8-4 overall and 6-2 in the Southern Conference. The Bulldogs earned an at-large bid to the NCAA Division I-FCS Playoffs for a second-straight season for the first time since 1992.