Published on February 21, 2018 by Morgan Black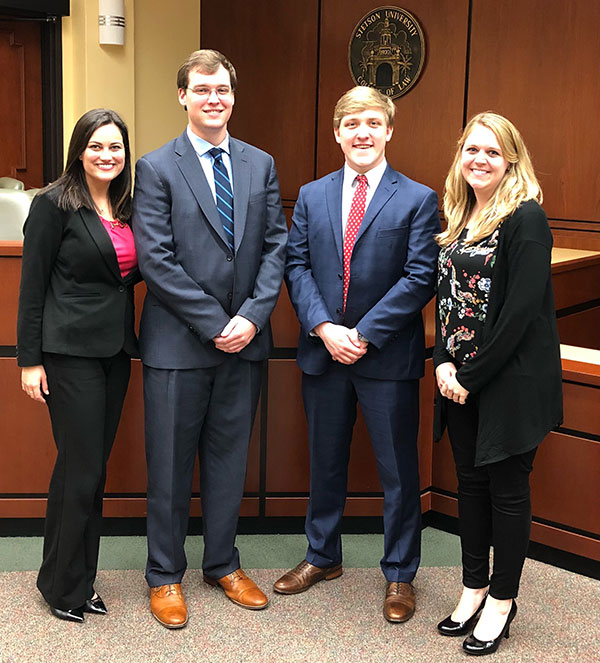 Samford University's Cumberland School of Law mediation team won the American Bar Association (ABA) Representation in Mediation regional competition held recently at Stetson University College of Law, DeLand, Florida.  
Ranse Hare and Ryan Hawks, both third year students, won the tournament sweeping the votes of all judges in each round. Second year student Ty Smith and third year student Paige Caraway also competed in the weekend competition. The Cumberland team faced other mediation teams from Emory University School of Law, Tulane University Law School and the University of Mississippi School of Law. 
The competition is intended to familiarize the students with advocacy skills in mediation. Students are judged on criteria designed to reward the use of a combination of advocacy skills and problem-solving approaches. 
"The teams were effective and confident and did Cumberland proud," Head Coach Krista Cowley said.  
The team will compete in the National Mediation Competition in Washington, D.C., in early April.