Published on March 13, 2018 by Ashley Smith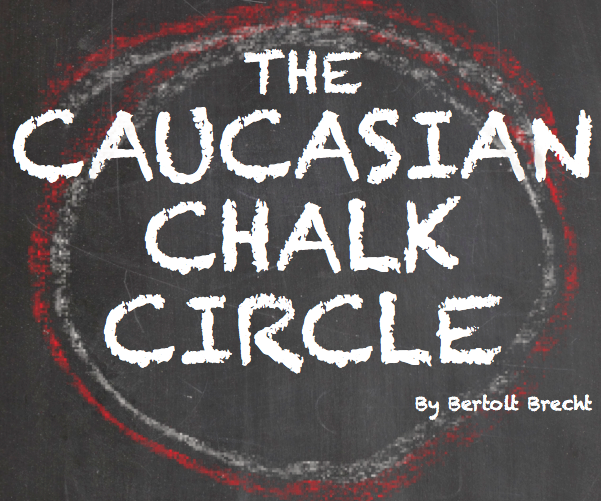 Samford University's Department of Theatre and Dance has shared a diverse mix of productions this season, from the jolly theatre for youth version of How I Became a Pirate to the upcoming Bertolt Brecht's masterpiece about justice, The Caucasian Chalk Circle, March 22-25 in Harrison Theatre. The production is part of the Michael J. and Mary Anne Freeman Theatre and Dance Series. 
Set against a backdrop of conflict and turmoil, Brecht's thrilling and revolutionary play follows a young girl who makes the biggest decision of her life -- to take a child and run or leave him behind to face the fury of a civil war. Based on a Chinese parable, Brecht's masterwork about the conflict between law and justice asks profound questions about who is right and wrong in complex situations.  
Brecht (1898-1956) was a playwright, poet, director, theorist, activist and refugee who began his work in Germany and then fled to the U.S. from Nazi Germany during World War II.  Brecht believed that a play should change the world, make a difference, confront the audience, be political. After the war he founded the Berliner Ensemble, one of the most influential theatre companies in the world. 
According to Mark Castle, department chair and play director, "This play represents so many of the issues facing our world today.  The cast did research about conflict torn nations around the world.  The play is intended as a parable, and the cast become both storytellers and teachers."  
In a reversal of the normal environment, the audience will experience the play from the stage, allowing full engagement in the story and causing the viewers to "rethink their perspectives."  
The title of the play comes from its setting in the Caucasus Mountains of the Republic of Georgia.  Since the play was written and first performed while Brecht was in exile in the U.S., he thought calling it the Georgian Chalk Circle would be confusing.
The 2017-18 season will end with a beginning -- the work of creation as expressed in Stephen Schwartz's Children of Eden.  This blockbuster production will take place in the Wright Center, April 26-29 and will include David Phelps in the starring role whose performance is underwritten by John and Marsha Floyd.