Published on March 21, 2018 by Sean Flynt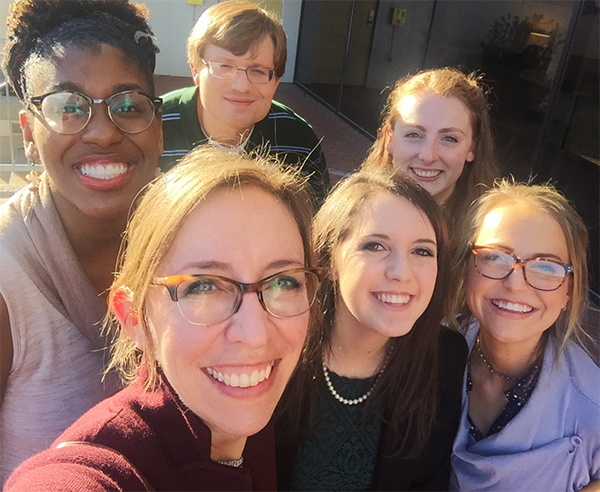 Samford University students in the Phi Alpha Theta history honor society earned four out of six available honors for their paper presentations at the society's regional conference at the University of Montevallo March 3.
Winning students included:
Keely Smith–"Justice in the Hills: How the Dedham/Natick Land Controversy Reconciled Indian and Colonial Understanding of property ownership"
Clayton Jones–"Bryce Hospital, Wyatt v. Strickney and Alabama's struggle to Care for the Mentally Ill"
Jessica Brewer–"Legacy with Limited Achievement: A Critique of Bartolome de las Casas"
Margaret Schultz–"I guess I Love them to death: The Life and Trial of an Alabama Murderer, Rhonda Belle Martin"
Brewer also presented "Written Out of the Shadows: Injustice and the Forgotten Legacy of the Chickasaw Removal". Stephen Boutwell presented "William of Tyre, the Lyon Heracles and the Question of Byzantine's place in Christendom."