Published on March 20, 2018 by Ashley Smith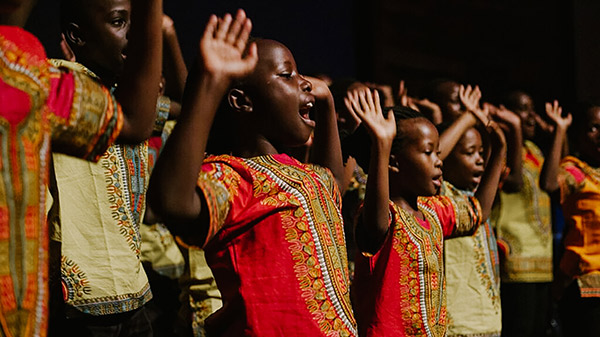 Samford University's Wright Center will present the Sozo Children's Choir April 5 at 7 p.m. 
The Sozo organization was established in 2010 to help children suffering from circumstances of war, disease and deep poverty in Uganda, Africa.  "Sozo," which is a Greek word found in the New Testament often used to mean "to save," reflects the organization's mission. Today, Sozo provides care for more 120 in multiple homes and by providing for their basic needs physically and spiritually. There are 2.7 million children who have been orphaned and neglected in Uganda.  Over half the population is under the age of 15, making it the second youngest nation in the world.
The Sozo Choir shares the story of these remarkable children along with a celebration of their Ugandan heritage with traditional instruments and music.  The concert is free but donations are welcome to support this program which is in current need to help with the community they are building.  
In 2015, Sozo Children purchased 28 acres of land in a rural village outside Uganda's capital city Kampala where they have spent the last several years nurturing relationships and sharing the Gospel with families in this village. They have plans to build a Christ-centered community with a gospel driven church, a community school, a public medical clinic, three wells, team quarters and many children's homes. Initial work includes completion of all three wells and fundraising for the worship pavilion. The next step is creating a road system on the property that will serve as a blueprint for future construction projects.
According to Kenny Gannon, Samford's director of venues, "We want to highlight the amazing work of missions like these that are making a difference in our world.  This concert is going to be special and we hope that our community will embrace the work that they are doing and come and support these children."