Published on March 28, 2018 by Ashley Smith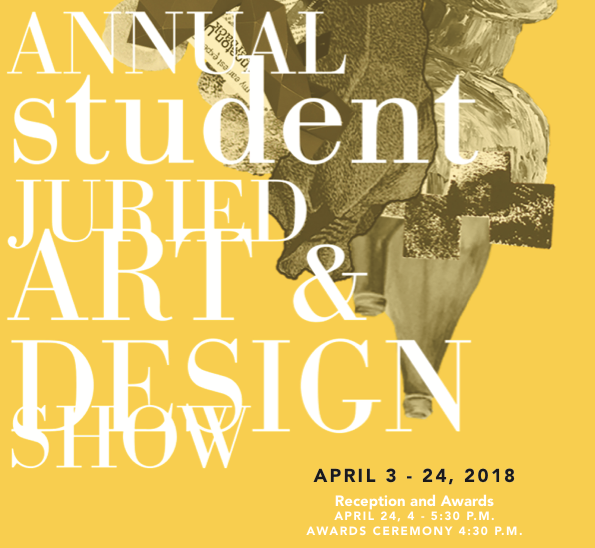 Samford's School of the Arts Department of Art and Design is hosting the annual juried show of students work in the Samford Art Gallery during the month of April. The event is sponsored by Samford Arts patrons Michael J. and Mary Anne Freeman of Birmingham.  
Each year, student work is selected for this public show and then a guest juror from the community is invited to come and judge the pieces. Forty pieces will be on display from all areas of the art and design program including fine art, graphic design and interior architecture.  
Works in the exhibition were selected by faculty members and will be judged by Brian Roberson, principal architect with Birmingham-based multidisciplinary design studio bDot architecture. Roberson is an architect, designer and a musician who founded bDot in 2006.  
According to School of the Arts Associate Dean Larry Thompson, "This show provides our students with an opportunity to display their work and receive feedback from professionals in the community.  We are fortunate to have such strong connections with the Birmingham design industry." 
The exhibit runs from April 3-24. The award ceremony and reception is April 24 from 4-5:30 p.m., with the award presentation taking place at 4:30. There will be several award categories as well as an overall winner. 
The Samford Art Gallery is free and open to the public Monday-Friday from 9-4 p.m.  It is located in the lower level of Swearingen Hall.