Published on April 23, 2018 by Sarah Waller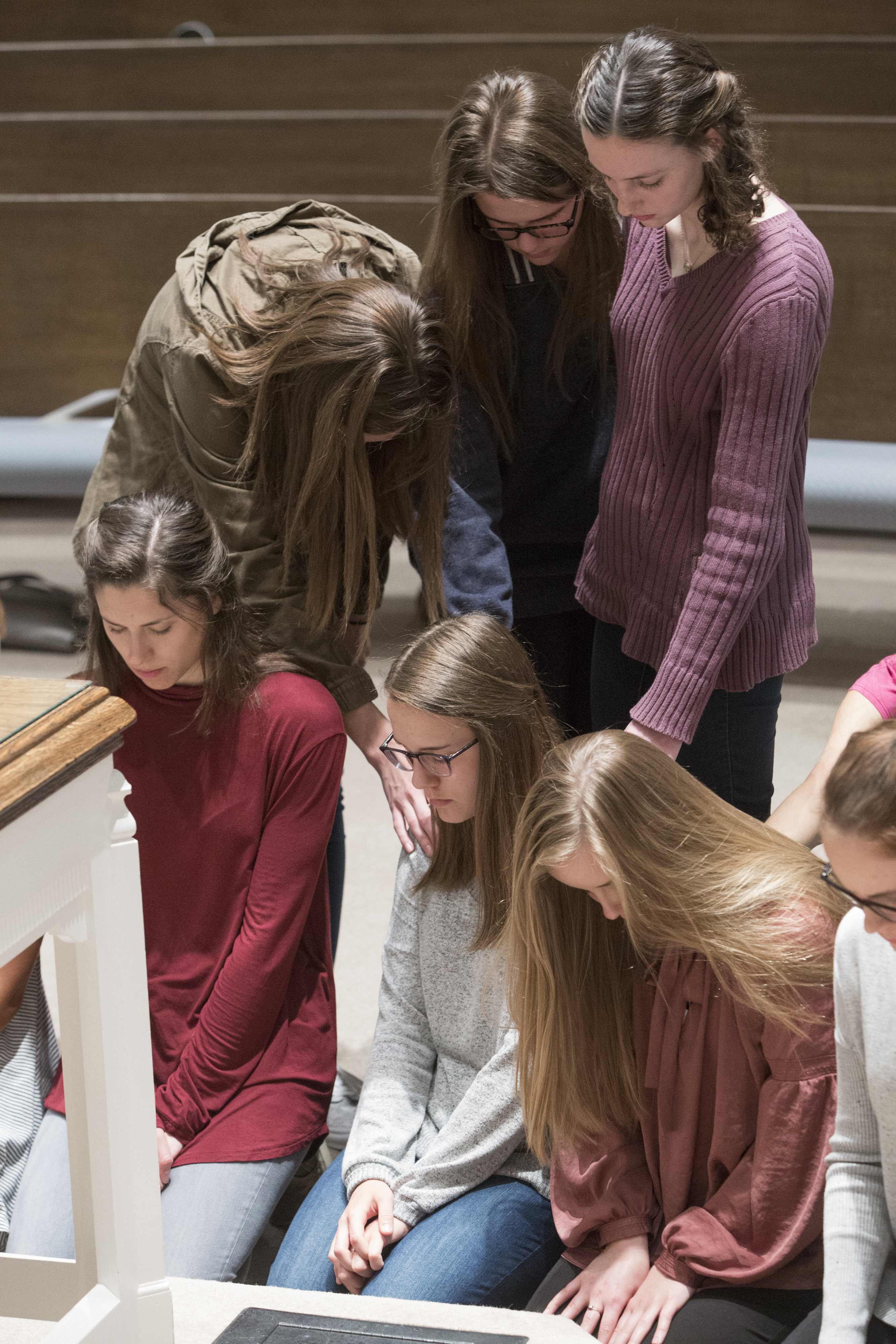 Samford University is a community that supports one another because of its foundational Christian mission, and this characteristic is exemplified in events like the College of Health Sciences' Commissioning Service for Summer Missions. 
Hosted by the college's Center for Faith and Health, this inaugural event commissioned Samford students and employees who will be traveling to more than 10 countries on mission trips this summer through Samford or a partnering organization. 
Gary Fenton, now a senior advancement officer at Samford and the retired senior pastor of Birmingham's Dawson Memorial Baptist Church, offered a message of commissioning. 
"When you commission someone, you give them a task and authority, but there is an extended meaning of this term in the Bible. Commissioning is not just about bringing together task and authority. It's about bringing together two people or two groups of people with the same mission," Fenton said. 
"What happens in a commissioning is the body of Christ comes together and says to each of you, 'We are with you.' As those of you are going on mission, God's hand is going to be upon you, and the commissioning of the larger body—the family of Samford University and our Christian community—will be with you in spirit, praying and engaging with God on your behalf," he said. 
Following his message, each student and employee was recognized by name, and the service offered a time of prayer and laying of hands. 
"This opportunity to come together for a time of prayer is what makes Samford such a special place," said Michael Hogue, associate dean for the Center for Faith and Health. "We know that these international experiences are so impactful for our students, and we pray that God will guide their path, allowing them to use the knowledge and skills they have gained here at Samford to impact people around the world."