Published on June 4, 2018 by Kristen Padilla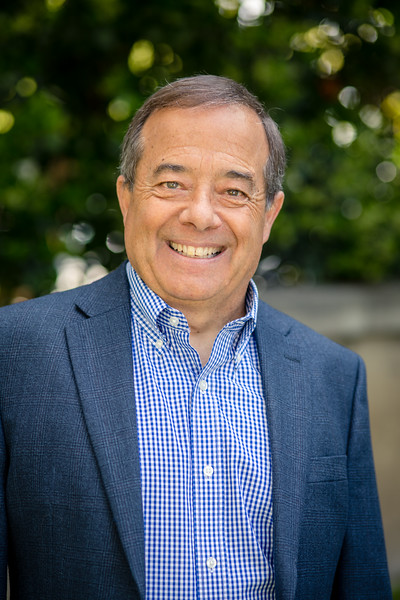 Samford University's Beeson Divinity School has announced the appointment of Michael Pasquarello III as the Methodist Chair of Divinity and director of the newly created Robert Smith Jr. Preaching Institute, effective July 1, 2018. 
In this new role, Pasquarello will teach courses in Christian preaching and theology, and he will develop and oversee Beeson's first preaching institute. As director of the Smith Institute, Pasquarello will be integral to its development as a continuing education and ministry resource for pastors and students in their preaching ministries.    
"Mike Pasquarello is a remarkably prolific and effective scholar of homiletics, as well as a recognized leader in the practice of ministry," said Timothy George, Beeson Divinity dean. "Beeson is named for both Ralph Waldo Beeson and John Wesley Beeson, and the coming of Mike Pasquarello helps fulfill Ralph Beeson's intention to include a robust Wesleyan witness in the faculty of Beeson Divinity School. I am personally delighted by Mike's joining our Beeson faculty and staff." 
Pasquarello comes to Beeson Divinity School from Fuller Theological Seminary in Pasadena, California, where he was the Lloyd J. Ogilvie Professor of Preaching. Earlier, he served as the Granger E. and Anna A. Fisher Professor of Preaching at Asbury Theological Seminary. Pasquarello is the author of eight books, including most recently The Beauty of Preaching: A Homiletic Aesthetics (Eerdmans, forthcoming), Dietrich: Bonhoeffer and the Theology of a Preaching Life (Baylor University Press, 2017) and God's Ploughman: Hugh Latimer, A Preaching Life 1490-1555 (Paternoster Press, 2014), and has published numerous articles and essays.   
An ordained minister in the United Methodist Church, Pasquarello served as a full-time pastor in the North Carolina Annual Conference from 1983 to 2001. He is also active in several academic societies, including the Academy of Homiletics, the Wesleyan Theological Society and the Society of Biblical Literature. 
Pasquarello holds degrees from The Master's College, Newhall, California (B.A.), Duke Divinity School, Durham, North Carolina (M.Div.), and The University of North Carolina at Chapel Hill (M.A.R.S., Ph.D.). He and his wife Patti have four children. 
"Mike Pasquarello is the ideal person to serve as the Methodist Chair and Director of the Robert Smith Jr. Preaching Institute," said Grant Taylor, Beeson's associate dean. "An insightful teacher, faithful preacher, lucid writer, and trusted colleague, he is passionate about equipping men and women for gospel ministry in the church. From our first conversation, I could hear his love for Jesus Christ, the church, and a deep desire to teach the beauty, power, and winsome proclamation of the gospel. He brings a breadth of experience and skill that will enable Beeson to advance its mission in the classroom and churches through the Smith Institute. I am thrilled he will join us this fall."