Published on July 10, 2018 by Joey Mullins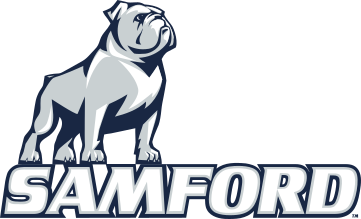 The Southern Conference released its academic honor roll for the 2017-18 academic year on July 10, and 202 Samford student-athletes were named to the list. 
Samford's 202 student-athletes are up from the 196 Samford placed on the honor roll last season, and this marks the third-straight year Samford's number of honorees has increased. 
The academic honor roll originated in 1988-89, when SoCon athletic directors established the award as a way to recognize the league's outstanding student-athletes. The academic honor roll consists of student-athletes who participated in varsity sports and posted a 3.0 grade point average or higher, were eligible the entire academic year and were members of the final squad lists. 
A total of 50 Samford student-athletes earned the Commissioner's Medal, which goes to student-athletes with a 3.8 or higher GPA. Additionally, 13 Bulldogs earned perfect 4.0 GPAs during the 2017-18 academic year. 
Of the 2,207 student-athletes on the list, 525 earned the Commissioner's Medal. This year's total is the most since that standard rose from 3.5 beginning in 2015-16. 
A league-record 178 student-athletes boasted perfect 4.0 GPAs in 2017-18, marking the fourth straight season that a new mark has been established. Each of the league's full members had at least seven student-athletes with 4.0 GPAs, led by Mercer with 33, Chattanooga with 26 and Western Carolina with 23. 
Click on the link below to see a full list of this year's academic honor roll. 
2017-18 SOCON ACADEMIC HONOR ROLL