Published on September 12, 2018 by Joey Mullins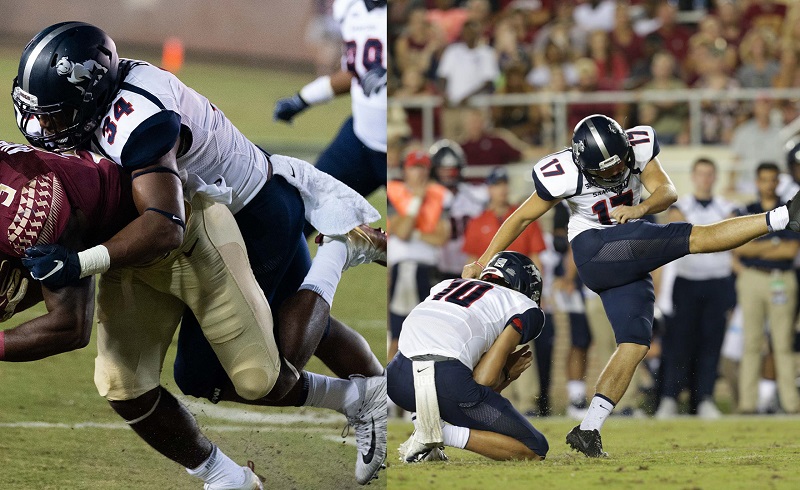 Samford senior linebacker Aaron Harris and freshman place-kicker Mitchell Fineran were honored by the Southern Conference for their performances Saturday at Florida State when the league released its weekly football awards Monday, Sept. 10.
 
Harris was named the SoCon's Defensive Player of the Week, while Fineran earned his second-straight Special Teams Player of the Week honor.
 
Harris led a strong performance from the Samford defense in Saturday's narrow loss at heavily-favored Florida State. He tallied 13 total tackles, including nine solo stops. He also had 1.0 tackle for loss in the contest.
Fineran turned in another strong performance Saturday night at Florida State. He was 2-for-2 on field goals, with makes from 30 and 36 yards out. He was also 2-for-2 on PATs, and he kicked off six times for an average of 63.7 yards per kick.
 
Samford will open Southern Conference play when the Bulldogs host Mercer Sept. 15. The game is scheduled for a 2 p.m. start from Seibert Stadium.