Published on September 21, 2018 by Sean Flynt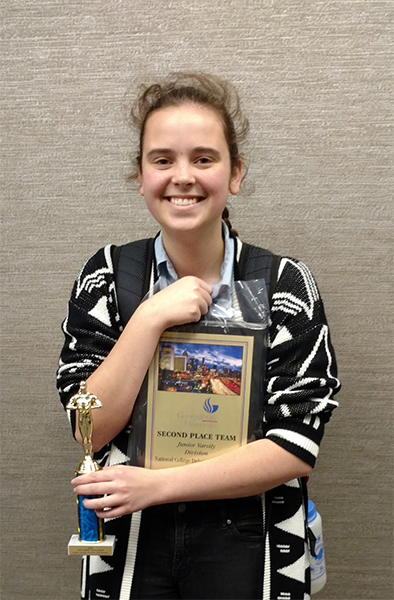 Freshman Samford University debater Sarah Emerson dominated the Georgia State Debate Tournament earlier this month even though her Samford partner couldn't take part in the competition. Emerson, competing alongside a debater from Missouri State University, earned second place in the tournament and was named top speaker.
Emerson defeated teams from Indiana University, the Naval Academy, the University of Central Florida, the University of Miami, the University of Houston, the University of West Georgia and the University of Florida en route to the finals. 
"This is one of the strongest performances from an incoming first-year at her first tournament," said director of debate Ryan Galloway. "This bodes well for the future of the program to have a first-year debater have such a strong tournament."