Published on December 12, 2018 by Sarah Waller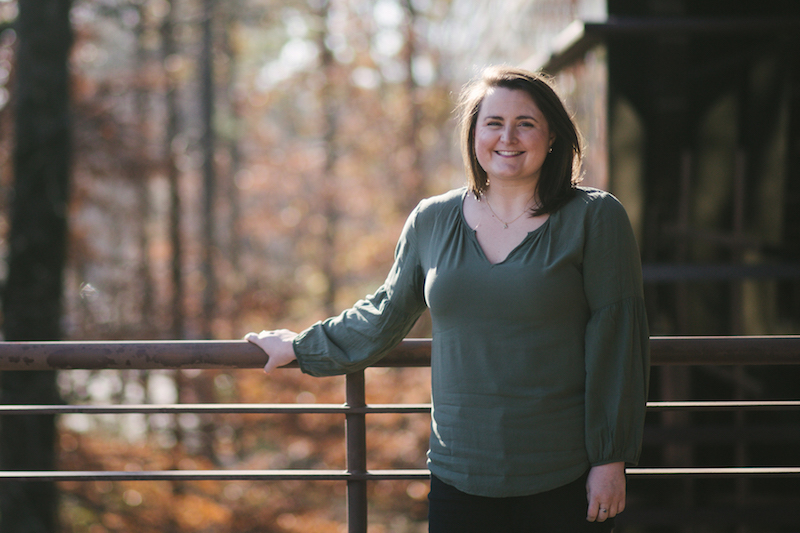 For Carolyn Copenhaver, working at the Centers for Disease Control and Prevention (CDC) in Atlanta, Georgia, was a dream opportunity that was made possible by Samford University's dietetic internship. 
In this year-long post-baccalaureate program, interns complete seven rotations in different areas of nutrition, ending with a focused practicum. Upon the completion of the program, graduates meet the requirements from the Commission on Dietetic Registration to become eligible for the RD credential. 
Copenhaver said the program's integration with the School of Public Health was a key aspect in applying for Samford's dietetic internship. "I have a passion for policy and law, and I knew this program would provide the background in community nutrition I desired. Plus, I could earn my Master of Public Health at the same time," she said. 
Combining policy, law and community nutrition made the CDC a natural fit for exploring Copenhaver's passions. As an intern at the Division of Nutrition, Physical Activity, and Obesity, the majority of Copenhaver's work revolved around the Bulk Food Project, an initiative that analyzes bulk food contracts between government entities and contract vendors across the country.
"There are states that release multi-million dollar requests for proposal to find one vendor who they will provide the food service needs of all state-run entities," she said. "Though they are very broad-reaching contracts, they include some strict nutrition standards," she said.
During her six-week practicum, Copenhaver searched through states' procurement websites to see if other contracts like this exist. "It's like searching for a needle in a haystack. The difficulty lies in the fact that no one has done this work before, but for me, it was rather exciting," she said.
In addition, Copenhaver worked with the office's communication staff to write internal articles and plan social media strategies. She also shadowed different employees and attended meetings with them.
"Even though I was in meetings with people who have more degrees than I do, I was not afraid to share my opinion. I knew my education and experience from Samford, especially in community nutrition, provided me a different perspective," she said.
Copenhaver credits this confidence to Samford's supportive faculty. "At the end of the day, I'm training myself for a career, and it's nice to be a part of a school with a faculty that realizes this and wants to provide you the best opportunities to get you where you want to go," she said. "Having someone who has all the confidence in the world in you—whether you realize it or not—makes a place like Samford a great environment to learn and grow professionally."