Published on July 3, 2019 by Sarah Verser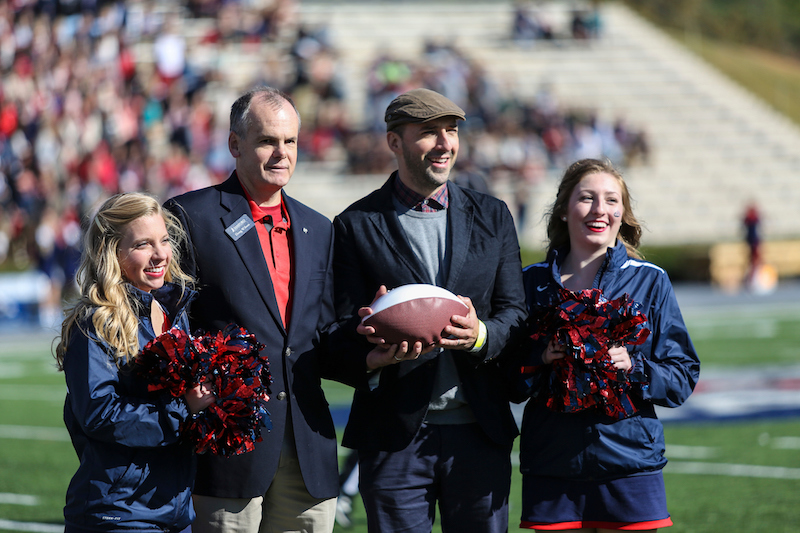 Moviegoers all over the world are heading to theaters for Pixar's new installment, Toy Story 4.
But what you may not know, is that Toy Story's newest addition, a handmade toy named "Forky" has a connection to Birmingham.
The voice actor for Forky is a man named Tony Hale, you might know him from his role in the HBO hit series Veep and the series Arrested Development. But, here's the real story. Did you know he graduated from Samford University?
"Super nice, super friendly, and then Veep hits, he wins an Emmy, he wins another Emmy, then he comes back and it's the same Tony Hale. Just a nice, humble, unassuming guy," Brad Radice, the executive director of broadcast media at Samford, said. "He'd walk around this campus like you and I would."
Tony Hale is now an award-winning actor, but he graduated from Samford University in 1992. In fact, he stayed in the old Crawford Johnson residence hall—what's now the Beeson School of Divinity.
"Homecoming court, he was in a lot of groups, you could probably see early on if you had to vote a 'most likely to be a performance actor,' he might get that vote," Radice said.
Brad Radice says Hale comes back to campus often.
"You might, if you are lucky, walk into the caf today in the dining hall and catch Tony Hale. He comes to campus regularly to eat lunch like a lot of people at Samford. You come here and meet lifelong friends, and he still keeps up with his crew from the 90′s. and just walks around the campus and relives the memories."