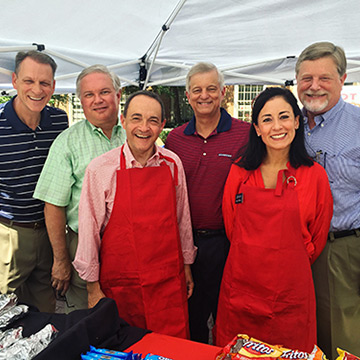 Welcome Back Week
Activities take place throughout the week on Ben Brown Plaza and other campus locations helping students make friends and learn more about becoming involved and finding their place within the Samford community.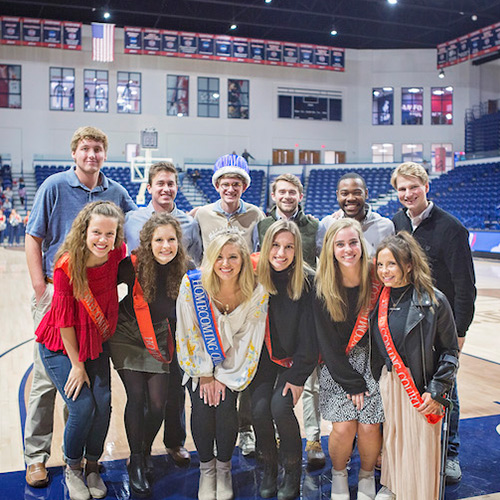 Homecoming
Each year, Samford students welcome their families and alumni to campus to celebrate homecoming. There are campus events all week on Ben Brown Plaza, a homecoming board decorating contest, and a concert and bonfire. To end the week, alumni and student groups gather on the quad for the biggest tailgating experience of the football season. Thousands join us for this traditional event to cheer on the bulldogs.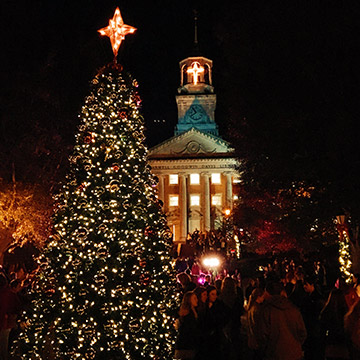 Lighting of the Way
At the start of each Christmas season, the quad is lined with hundred of luminaries lighting the way to a large Christmas tree on Centennial Walk. A brief ceremony includes the reading of the Christmas story and singing carols, culminating in the tree lighting and Christmas concert. More than 1,000 students and guests form the community gather for this event, helping to unite the Samford community.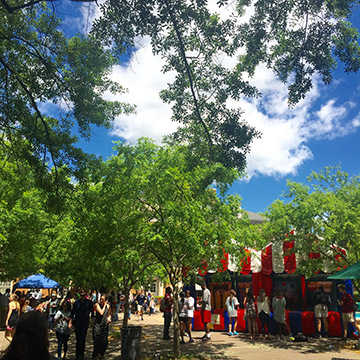 Summer Send-Off
Held the last three days of classes, students engage in outdoor activities ranging inflatables and free food on Ben Brown Plaza to food trucks and an outdoor concert on the Quad. This week is designed to provide relaxation before finals and celebrate the end of another great year at Samford University.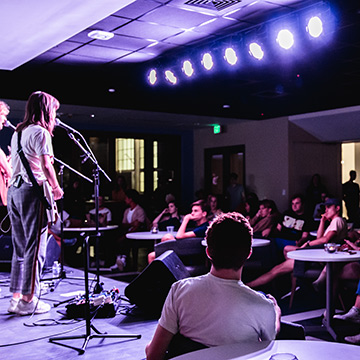 Harry's Coffeehouse Concerts
Harry's Coffeehouse is a free concert series hosted by Student Activities Council each month. Students enjoy free music from up and coming artists and current students in an intimate setting. Previous Harry's artists include: The Civil Wars, Andy Davis, Shovels and Rope, Jillian Edwards, Elenowen, Penny & Sparrow, Drew Holcomb and the Neighbors, Ben Rector, Seryn, Andrew Belle, The Vespers, Jenny and Tyler, The Careful Ones, Maggie Eckford, Colony House, David Ramirez, Steve Moakler, Chancellor Warhol, Paper Route, Marc Scibilia, and many more!