The purpose of the Office of General Counsel is to provide legal advice and representation to Samford University. In that capacity, the General Counsel advises the Board of Trustees, the President, executive officers, administrators, faculty and staff on an array of legal issues that impact the university. Additionally, the General Counsel provides a variety of legal services, undertakes various legal initiatives, supervises retained outside legal counsel, and generally coordinates legal services for Samford University.
What Does the Office of General Counsel Do?
Samford University is a complex and diverse academic community that implicates numerous legal disciplines. The work of the General Counsel therefore involves many areas of the law. Those areas include athletics, business transactions, compliance oversight, construction, contracts, corporate governance, employment, insurance and risk management, intellectual property, law enforcement, litigation, policy analysis, preparation and amendment, real estate, student organizations, technology and venue licensing.
Who is in the Office of General Counsel?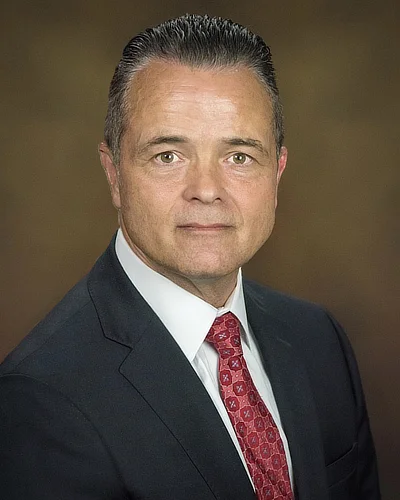 Joseph H. "Jody" Hunt
Joseph H. "Jody" Hunt '82 came to Samford University as its General Counsel on March 1, 2023. Hunt, who was co-valedictorian of his class at Samford, received his Bachelor of Science in Public Administration from Howard College of Arts and Sciences. He went on to earn a master of arts from Florida State University in 1984 and his juris doctor from Columbia University Law School in 1989.
Most recently, Hunt was a member of Alston & Bird's Litigation Group, having joined the law firm in 2020. Prior to that, he served as assistant attorney general for the U.S. Department of Justice where he led its Civil Division. As head of the division, which operates as the government's law firm and is the Department of Justice's largest litigating component, he oversaw a team of more than 1,000 lawyers representing federal agencies and administrative policies in litigation at the trial level. He also served as chief of staff to the attorney general in 2017.
He worked for the U.S. Department of Justice for 21 years, serving under both Republican and Democratic administrations. Before he was appointed as assistant attorney general, Hunt was the director of the Civil Division's Federal Programs Branch, where he supervised the government's efforts on high-profile litigation matters involving national security, constitutional challenges, agency rulemaking, government information, congressional oversight, and foreign affairs.
Hunt worked in private practice from 1990 to 1999 and was a law clerk to U.S. District Judge James H. Hancock of the Northern District of Alabama.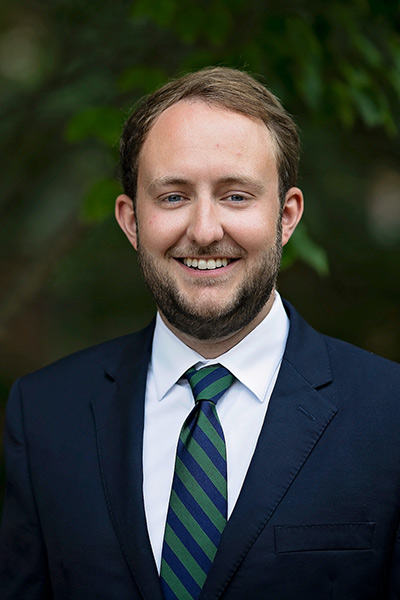 Jared Miller
Jared Miller came to Samford as the Assistant General Counsel in 2022. Jared earned his Bachelor of Arts in Classical Studies, magna cum laude, from Samford University where he was also a University Fellow. Upon his graduation from Samford, he attended The University of Alabama School of Law where he received his juris doctorate, cum laude. During law school he was also an Articles Editor for the Alabama Law Review and a law clerk for the University of Alabama Office of Counsel. After law school, Jared continued to work in the Office of Counsel at Alabama as a Law Fellow and then as University Counsel until leaving to return to his undergraduate alma mater. Jared and his wife, Haley, are the proud parents of their daughter, Annie, and are members of Dawson Memorial Baptist Church in Homewood.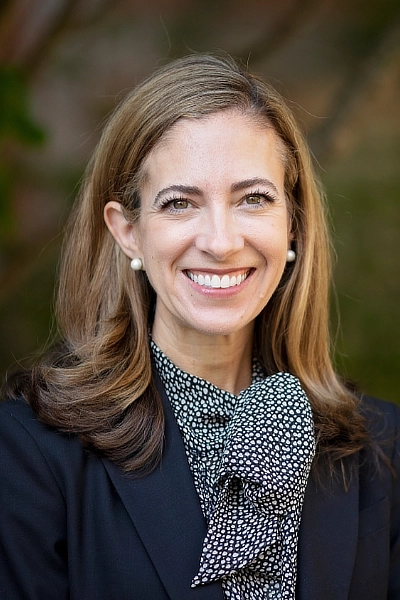 Katie Jackman
Katie Jackman joined the Office of General Counsel in October 2022 as an Administrative Assistant Paralegal. Katie earned her Bachelor of Arts in Corporate Journalism from Auburn University and later obtained her Paralegal Studies Certificate from Samford University. She previously worked as a paralegal at Burr & Forman LLP and Cox & Stansberry, LLC. Katie and her husband, Charles, are the proud parents of two children, Claire and Bennett, and are members of Shades Mountain Baptist Church.
FAQs
Does the General Counsel provide legal assistance for personal matters for faculty, staff and students?
No, the General Counsel only represents the university, including faculty and non-faculty employees with respect to the performance of their employment by Samford. If faculty, staff, students or other individual have personal legal issues, they should contact a private attorney.
I have a personal document that requires notarization. May I get that notarized in your office?
Yes. We are available to notarize university and personal documents for faculty, staff and students during normal business hours. Contact our office at 205-726-4502 to schedule an appointment. You will need to bring a state or government-issued picture I.D. with you. Do not sign the document until you are in the presence of the notary.
Does the General Counsel need to review all university contracts?
Yes, all contracts require a legal review by the Office of General Counsel.
Who has the authority to sign a contract on behalf of Samford University?
The President has the authority to sign all contracts on behalf of the university. The President has delegated to the Provost the authority to sign Academic Contracts and to the Vice President for Finance, Business Affairs and Strategy to sign Business Contracts. The President, Provost, and Vice President for Finance, Business Affairs and Strategy may delegate authority to other University officials to sign certain contracts within their area of responsibility.
What should I do if I am served with a subpoena?
If you are served with a subpoena that designates Samford University or you in your capacity as a Samford University employee, or the subpoena otherwise relates to the operations of the university, immediately notify the Office of the General Counsel, identify all documents in your possession, custody or control that are responsive to the subpoena, and promptly deliver those document to the Office of the General Counsel. If you are served with a subpoena regarding a personal matter, even if you are served while on the Samford campus, you should seek the advice of private attorney.
When should I contact the Office of the General Counsel?
Contact the Office of the General Counsel when you need legal documents prepared or reviewed, when a situation may result in a claim or lawsuit against the university, when you are seeking legal advice in relation to your Samford employment obligations, and when you have questions about compliance issues.
Forms
Resources