Published on March 29, 2016 by Sean Flynt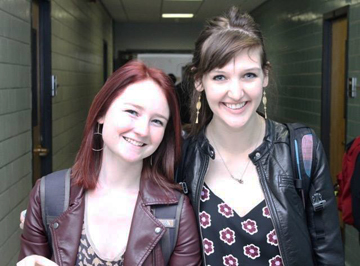 Samford University debaters Natalie Bennie of Brentwood, Tennessee, and Marley Davis of Mount Olive, Alabama, earned top honors at the Cross-Examination Debate Association (CEDA) National Debate Tournament in Binghamton, New York, March 26–29. Both were named Debate All Americans, a designation reserved for the nation's top 30 debaters. Both also were named Summa Cum Laude Debate Scholars for the combination of their high grade point averages and debate excellence.

In addition to their personal honors, Bennie and Davis had great success in the tournament, posting wins against Binghamton University, Central Oklahoma University, George Mason University, the United States Military Academy, the University of Kansas and the University of Vermont.