Published on March 15, 2016 by Sean Flynt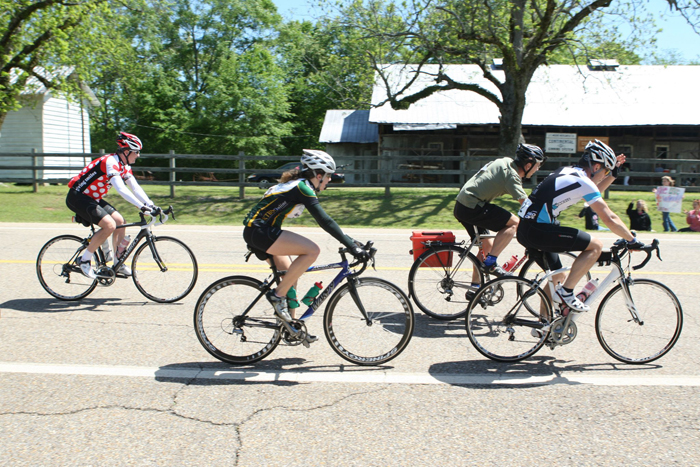 On Saturday, April 16, Samford will host the 12th annual Old Howard 100, #2 in the nation on active.com's ranking of top century rides in the U.S. this spring. The ride through Alabama's historic Black Belt offers routes of approximately 32, 45, 75 and 103 miles, with SAG support provided by Cahaba Cycles and the Alabama Ham Radio Club. Samford students also will be working at the rest stops as part of the Samford Gives Back service day.
The event benefits Sowing Seeds of Hope, a partnership between Perry County and Cooperative Baptist Fellowship that seeks to enhance the quality of work and life in Perry County through improved educational opportunities, health care, tourism, transportation and economic development. Specifically, proceeds from the ride assist Perry County residents who receive care through Samford's year-round health programs. Students and faculty in Samford's nursing, pharmacy, and exercise and sports medicine programs offer regular health-care screenings, evaluations and monitoring services. To date, the ride has raised more than $43,000.
All riders will begin at Judson College and ride through downtown Marion, where Samford was founded as Howard College in 1841.
Early Registration: $40
Late Registration (after April 8): $50
Student Rate: $20
Perry, Hale and Dallas County Resident Rate: $20