What is Community Engagement?
Rooted in life and teachings of Christ, our mission is to foster meaningful connections and collaborations with the people around us. Loving our neighbor is an essential part of faith formation. Many students, faculty, and staff of Samford University seek to do just this through acts of service, mutual learning, and a long-term commitment to our city. We want to see you out there serving!
Get Involved
The Office of Community Engagement provides multiple opportunities to integrate faith, learning, and leadership:
Samford Give Pulse
Samford Give Pulse is our university's online community engagement platform. Here, we connect students, faculty, and staff to our community partners in the Greater Birmingham area and beyond. Visit our Samford Give Pulse page to find ways to get involved and explore all the ways Bulldogs are making an impact.
Community Cadres
Interested in serving but don't know where to start? Through Community Cadres, Samford students select one of several volunteer opportunities and serve for a total of eight weeks, earning ten convocation credits. This is a great way to support and celebrate the people in our community who are creating positive change.
Samford Gives Back
Samford Gives Back is the flagship Community Engagement event at our university! On March 23, 2024, Samford students from across campus will partner with the very best non-profit organizations in our area to serve our city in a way that is singularly Samford. Consider this your invitation to a truly life-changing event.
Register (Opens January 1) Last Year's Event
Frequently Asked Questions
How is Community Engagement different at Samford than other schools?
Here at Samford University, our mission is to nurture people in their development of intellect, creativity, faith and personality. As a Christian university, our community fosters academic, career and ethical competency while encouraging social and civic responsibility and service to others. Engaging with the community is so important to Samford because it allows us an opportunity to minister and share the love of Christ with every person in the Greater Birmingham Area. Community engagement is different here at Samford because our involvement is solely rooted in love and stewardship of all resources.
Can I get involved through Samford or do I have to go through outside organizations to volunteer and serve?
You can absolutely get involved with Samford's community service efforts by utilizing our Give Pulse platform. This online volunteer registration and tracking tool allows you to find opportunities, register for them and track your hours as well as impact on those projects.
This way, our Community Engagement Office will know how much time you've spent serving the community and whether it be for job applications, resumes or scholarships we'll always remember what kind of service leader you are!
How can Community Engagement and Samford Give Pulse help me in my major?
By utilizing Samford Give Pulse, you will be more accessible to organizations and people, as well as different opportunities including internships. This is a great way to make connections in the community!
What are the perks of becoming a Samford Give Pulse user?
Once you become a Samford Give Pulse user, many new opportunities are available! After setting up your profile, you can view the different volunteer opportunities and choose where to donate your time or resources.
Our Team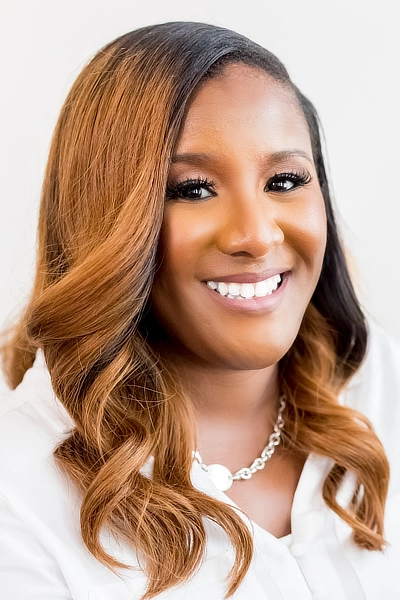 Raven Bell
Community Engagement Coordinator
Community Engagement

Debra Haralson
Director of Community Engagement
Community Engagement