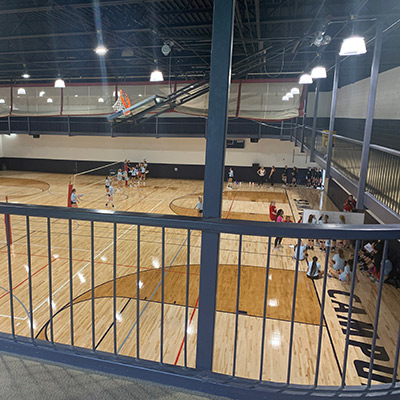 Bashinsky Fieldhouse
Two basketball courts and the indoor track are housed in this gym. Activities such as intramural sports and aerobic classes held in this area.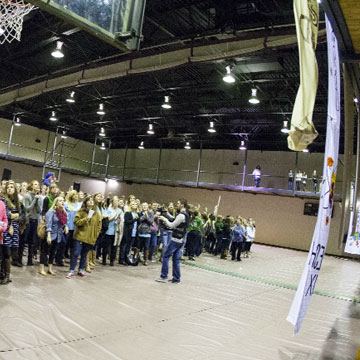 Indoor Track
The indoor track is suspended and encircles the upper section of Bashinsky Fieldhouse. The length of the track is approximately 1/12 of a mile.
Intramural Fields
The intramural fields are home to the outdoor intramural sports such as flag football, soccer, softball, and Ultimate Frisbee. There is also a sand volleyball court, outdoor basketball court and covered pavilion available for students to use.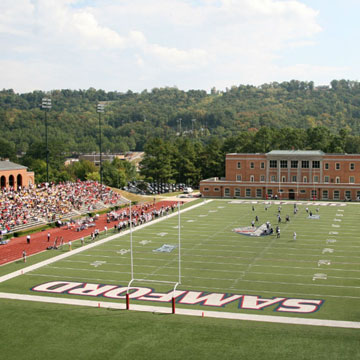 Pete Hanna Stadium
This is home to the Samford Bulldogs football team. Students get to play their championship games on the field where the Bulldogs compete.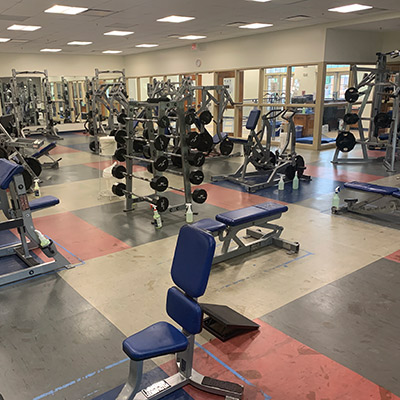 Pete Hanna Center Weight Room
Located on the top floor of the Pete Hanna Center on the west side of the building. There are treadmills, ellipticals, and bikes for everyone to use. In the cardio room are Signature Series Strength Machines and Hammer Strength equipment in the free-weight room.