Published on June 9, 2016 by Sean Flynt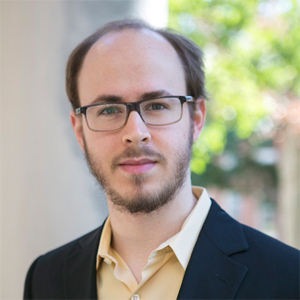 Samford University physics and philosophy alumnus David Bayless '15 has earned one of only 51 $5,000 national Phi Kappa Phi Fellowships. The University Fellows honor student graduated in December and this fall will enter the University of Texas Medical Branch School of Medicine, in Galveston, Texas.
The national Honor Society of Phi Kappa Phi awards the fellowships to members entering their first year of graduate or professional study, with selection based on academic achievement, service and leadership experience, letters of recommendation and career goals.
Bayless said he was especially grateful to friends in the Class of 2015, and Samford faculty mentors Dennis Sansom, Alan Hargrave and David Garza. "I had a lot of maturing to do when I started at Samford," he said, "which meant my friends, professors and family needed a lot of patience to put up with me as I grew."
Sansom, chair of Samford's philosophy department, recalled only the promising young scholar. "David Bayless was an exceptional student who excelled in his double major," Sansom said. "We are confident that David will do well in medical school and become a good physician."