Published on September 19, 2016 by Sean Flynt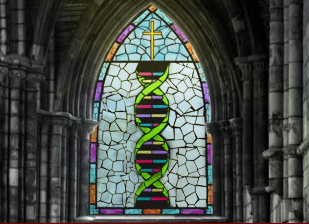 Samford University's Center for Science and Religion and Dawson Memorial Baptist Church in Homewood, Alabama, have received a $25,000 grant from the John Templeton Foundation via Fuller Theological Seminary's Science and Theology for Emerging Adults Ministries (STEAM) Project.
The STEAM project is a program for catalyzing the integration of Christian faith and science for emerging adults (18–30 years old) in college and postcollege ministries, making it a logical match for the ongoing work of Samford's Center for Science and Religion.
The center has previously worked with Dawson to host its public outreach events, and the church has other longtime associations with the university community. "Dawson was a natural partner in the grant because of our previous work with them, and their large and dynamic young adult ministry," said Josh Reeves, a professor of science and religion at Samford who has led similar projects for the center.
Andy Cartee, Dawson's minister to young adults and college, said the STEAM grant will help organizers host classes and speakers, and meet with people on a variety of topics in science and religion. "This grant is going to allow some conversations to take place as we hear others share their views and perspectives," Cartee said. "It will be through these conversations that individuals will grow in their understanding of God as they explore the vastness and functions of his creation."
The STEAM grant will support activities the Samford-Dawson partnership through June 30, 2018.