Published on November 21, 2016 by Rachel Sinclair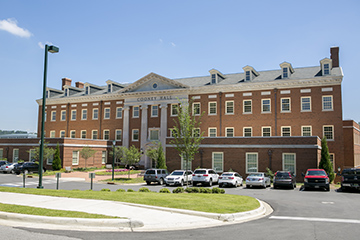 Samford University undergraduate accounting students ranked first in the state of Alabama among first-time test takers for the Certified Public Accountant exam in 2015. Additionally, they scored 7.3 percentage points above the national average for first time test takers.
This is the second year in a row for Samford's first-time exam students to have the highest score in Alabama. Alan Blankley, professor and chair of the accounting department in Brock School of Business, praised the students for their outstanding performance and work ethic. 
"In order to get your degree at Samford, you have to do a lot of work," Blankley said. "In the process of doing that work and passing a course, you'll learn a great deal of what you need to learn to pass the CPA exam. In fact, you'll find it easier, because it's not nearly as hard as passing the classes." 
Blankley believes that Samford's program is unique because of the excellent faculty and their commitment to helping students succeed. 
"The faculty care about you, pay attention to you, and they're pulling for you," Blankley said. "But, you have to rise to the challenge." 
Haley Shaw, a current student in Samford's Master of Accountancy program, said that her professors have been instrumental in preparing her for the CPA exam. 
"I know that the classes I am in are preparing me for the task ahead," Shaw said. "While the questions are not always easy, it is encouraging to know that even in the classroom I am directly being exposed to CPA exam material." 
Shaw received her undergraduate accounting degree from Brock School of Business and chose to continue her education in Brock's M.Acc. program. She is grateful for faculty members who have invested in her personal and professional development throughout her time at Samford. 
"I have loved my experience in Brock School of Business and have felt connected every step of the way," Shaw said. "I am so thankful for the innumerable times professors have sat down with me and helped me work through a challenging topic or given me guidance on future opportunities." 
Rachel Sinclair is a journalism and mass communication major and a news and feature writer in the Division of Marketing and Communication.