Published on August 31, 2017 by Jackie Long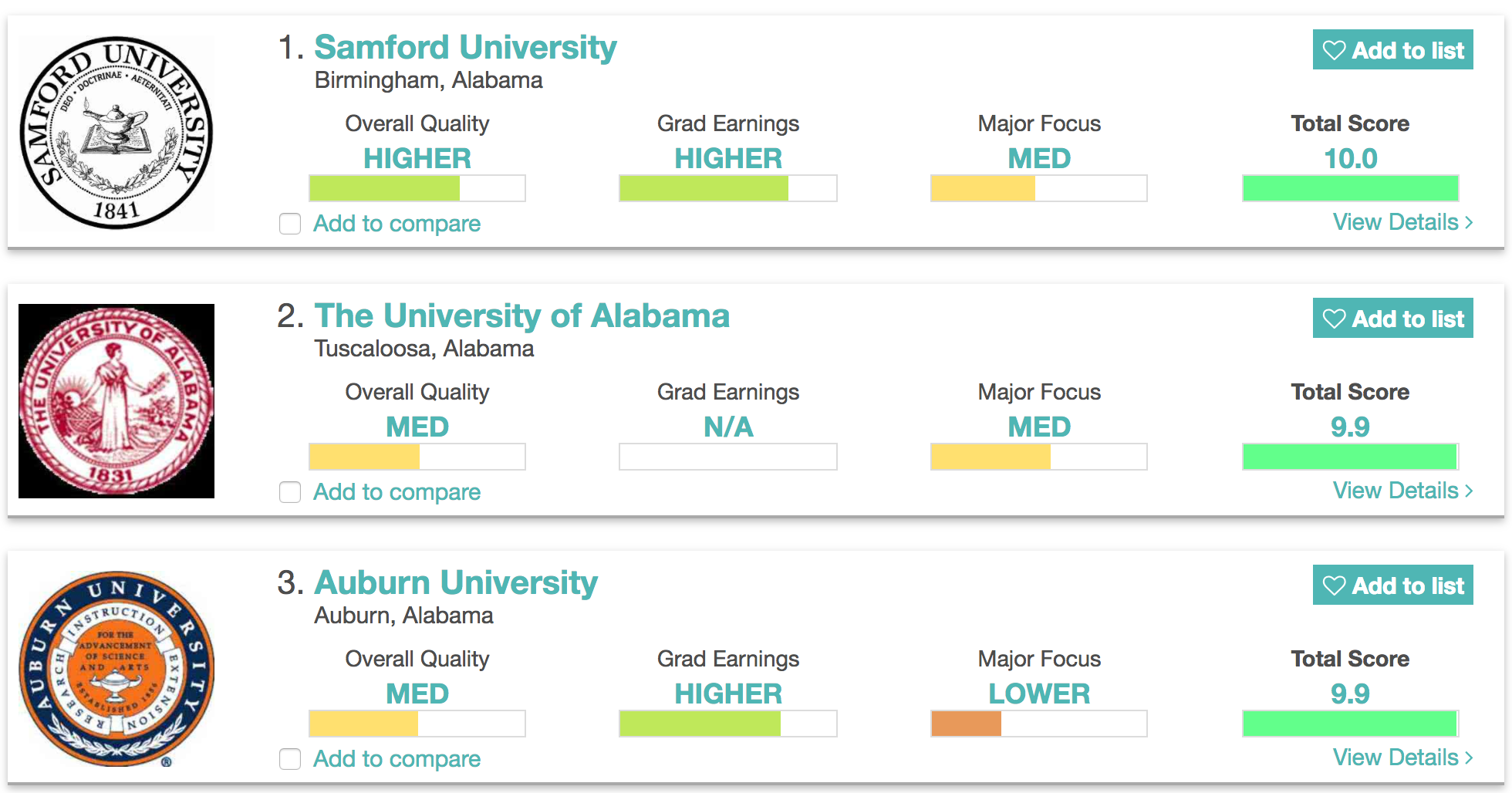 Samford University's Journalism and Mass Communication Department (JMC) was named the number one journalism program in the state of Alabama for the third year in a row by College Factual. Overall, the Samford JMC department ranks 54th in the United States.
Additionally, JMC was named the following in national rankings:
• The 21st "most focused" program. "The journalism students at these colleges represent the largest percent of the student body," the College Factual website explains. "Schools that focus their resources on a specific field may provide you with a better education in this area than those that do not."
• The 29th "best value" program. "Do you have to pay top dollar to get a great degree in journalism?" the College Factual website asks. "Not if you are armed with this list. These rankings identify schools that offer a quality education in this major for a price that won't break the bank."
"I would put our students and program up against anyone," said Dr. Bernie Ankney, chair of the JMC department. "We offer award-winning programs, hands-on experience and the close student-professor relationship Samford is known for. I believe Samford JMC is the best program at a private Christian university in the country."
JMC is one of the fastest growing majors at Samford, featuring four study concentration areas in print journalism, broadcast journalism, public relations and advertising. The department also houses two minors in film production and sports media.
"Samford JMC is a growing major and nationally ranked because our students receive a first-rate education at a reasonable cost," Ankney said. "Our students also graduate in four years and get good jobs. It is the ideal program for students who want individual attention and smaller class sizes."