Published on September 27, 2017 by Sean Flynt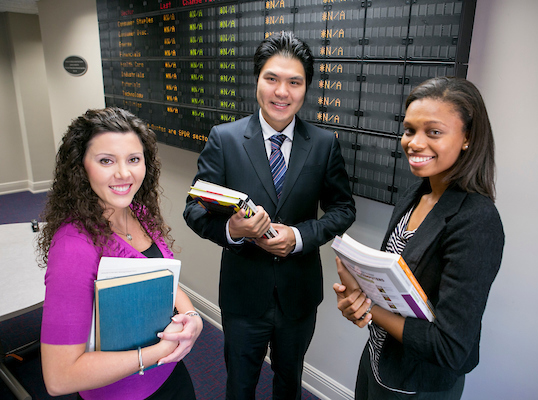 Samford University is offering its humanities, social sciences and natural sciences students an accelerated path to a Master of Business Administration (M.B.A.) degree that will help distinguish them in a crowded job market.
 "The fifth-Year M.B.A. gives Samford students who major in arts and sciences and minor in business the ability to enhance their career prospects with a professional master's degree," said Howard Finch, dean of Samford's Brock School of Business, which developed the program in conjunction with the university's Howard College of Arts and Sciences (HCAS).
"Employers and career advisors have been telling us for decades that the knowledge and skills gained from Howard College of Arts and Sciences programs and majors are indispensable," said HCAS dean Tim Hall. "The ability to pair an arts and sciences major with Samford's accelerated M.B.A. program will give our students a strong competitive edge in landing their first job, along with the strong foundation in the liberal arts that will help them succeed in that job and in their careers beyond."
To become eligible for the fifth-year M.B.A. program, Samford students simply earn any undergraduate degree in the university's Howard College of Arts and Sciences and add a general business minor with a statistics course. The minor's 22 credit hours in seven courses prepare students to then complete the M.B.A. degree in only one year after earning their undergraduate degree.
Courses required for the General Business Minor include
• Financial Accounting

• Managerial Accounting

• World of Business

• Macroeconomics

• Financial Management

• Marketing Management
• Principles of Management
"I have advised many students over the years who had hoped to earn dual degrees in both arts and sciences and business, but this was always difficult because of the wide variety of courses in both programs, with almost no overlap," said HCAS Assistant Dean Dana Basinger.  "The fifth-year M.B.A. will be an exciting option for students with this goal."