Published on November 13, 2017 by Mary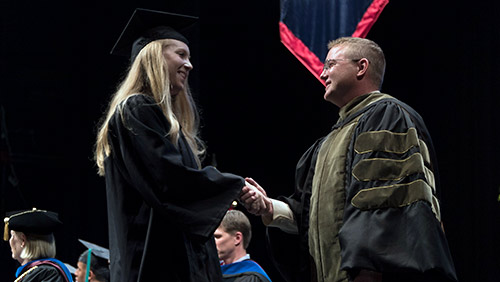 Samford University has scheduled two commencement ceremonies Dec. 16 for the 351 students expected to graduate at the end of the fall semester. This is 50 more graduates than December 2016, necessitating the need for two ceremonies in the Wright Fine Arts Center, university officials said. 
The College of Health Sciences and Cumberland School of Law will hold a joint ceremony at 8:30 a.m., followed by a joint ceremony at 11 a.m. for School of the Arts, Howard College of Arts and Sciences, Brock School of Business and Orlean Beeson School of Education. 
Samford President Andrew Westmoreland will speak at both ceremonies. 
Beeson Divinity School's commencement and consecration service is Dec. 8 at 11 a.m. in Andrew Gerow Hodges Chapel. David S. Dockery, president of Trinity International University, Deerfield, Illinois, will speak.