Published on February 22, 2018 by Sarah Waller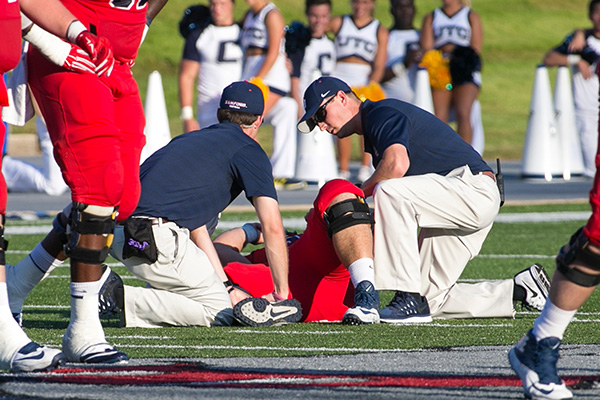 Samford University's School of Health Professions has received full accreditation for its Master of Athletic Training (M.A.T.) program from the Commission on Accreditation of Athletic Training Education (CAATE). 
While athletic training is not new at Samford, having been offered for more than 30 years at the undergraduate level, the School of Health Professions began the Master of Athletic Training program in summer 2016. 
"Earning accreditation for our Master of Athletic Training validates the amazing work our faculty and staff are doing day-in and day-out for our students," said Alan Jung, School of Health Professions dean. "Our school has been blessed in many ways, one of which is the ability to serve many people.  I believe this new status will allow to us to expand our territory to serve even more." 
The first cohort of M.A.T. students to complete this two-year program is set to graduate in May 2018. 
"This is a great step forward for our program," said Robb Hensarling, associate professor in the Department of Kinesiology and M.A.T. program director. "We know our program is distinct in our commitment to prepare students with the comprehensive knowledge and skills of athletic training through clinical, simulation, research and interprofessional experiences. Now, with accreditation, we can take this work to the next level."