Published on April 19, 2018 by Maryellen Newton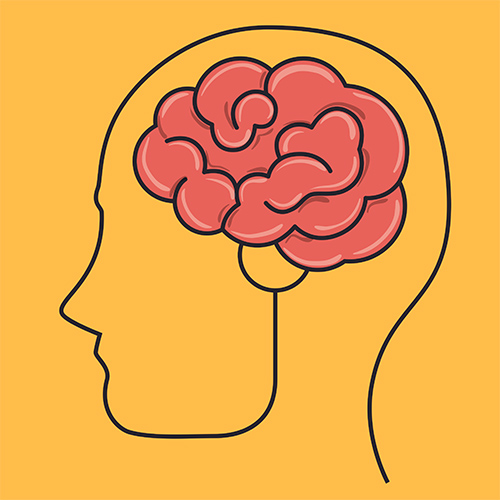 As a part of a senior capstone course, 14 Samford University psychology majors and professor Amanda Howard planned and carried out Psych Week across Samford's campus and in the local community April 9-13. All semester, the students crafted a communication campaign to implement their plan for the week.
Earlier in the semester, the students created and sent out a survey on many misconceptions in psychology. This helped them tailor their plans for Psych Week.
"I believe that hosting Psych Week provided an excellent capstone experience for the psychology senior seminar students," Howard said.
On April 10 and 12, student pairs staffed tables in Ben Brown Plaza, educating the Samford students on some of the more common misconceptions held by many today. One pair of students examined learning styles while another looked at psychiatric labels and stigmatization. Others discussed handwriting analysis, suicide, memory repression, communication styles between men and women and trusting your gut while taking a test.
These students saw visitors from across campus, including Samford president Andrew Westmoreland.
On April 12, University of West Florida professor Jane S. Halonen visited the campus to give a talk on common misconceptions in psychology. Students filled Christenberry Planetarium to capacity to hear Halonen speak.
To wrap up Psych Week, students and Samford psychology faculty hosted the second annual Psych Friday event at Hoover Public Library. The event, while open to the public, was designed for advanced placement psychology high school students.
The high school students learned about general topics from social psychology and cognitive processes to attachment and development. They were also able to visit booths describing several psychology phenomena and concepts.
"The opportunity to start conversations about misconceptions in psychology and help people reason through different topics was an incredibly rewarding experience," senior seminar student Lexi Gilbert said. "I learned how varied, practical and applicable my psychology degree is."
The psychology students and staff saw the week as another big success and hope to be able to carry on this tradition throughout many years in the future.
Maryellen Newton is a journalism and mass communication major and a news and feature writer in the Division of Marketing and Communication.