Published on May 16, 2018 by Sean Flynt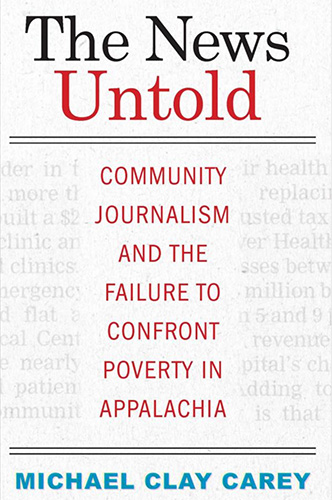 Samford University journalism professor Clay Carey's 2017 book, The News Untold, has been named one of three finalists  for the Association for Education in Journalism and Mass Communication's (AEJMC) Tankard Book Award. AEJMC is the oldest and largest alliance of college journalism and mass communication educators and administrators. The annual Tankard Award recognizes the best research-based book about journalism published each year.  
The News Untold focuses on how small-town reporters and editors in some of Appalachia's poorest communities decide what aspects of poverty are news, how their audiences interpret those decisions, and how those two related processes help shape broader understandings of economic need and local social responsibility.
Carey and the two other finalist authors will discuss their books and take part in a panel on authorship at AEJMC's annual conference in Washington, D.C., in August. The Tankard Award winner will be announced at the panel session.