Published on September 11, 2018 by Morgan Black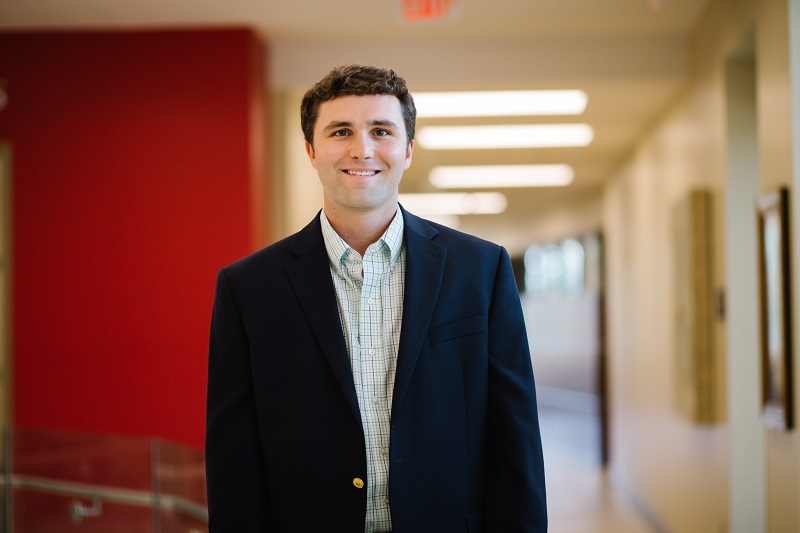 Students sitting for the Certified Public Accountant (CPA) exam in 2017 from Samford University's Brock School of Business accounting program ranked #1 in the state of Alabama among first-time test takers holding a bachelor's degree. They also achieved the highest average score in the state. 
The rankings, compiled by the National Association of State Boards of Accountancy (NASBA), also placed Samford at the top in the group of first-time test takers with a bachelor's degree who took the exam within one year of graduation. Additionally, the program was ranked #1 in the category including those who took it for the first time and those who had not taken it for the first time.
Alan Blankley, professor and chair of the accounting department in Brock School of Business, praised the students for their outstanding performance and work ethic. 
Blankley believes that Samford's program is unique because of the excellent faculty and their commitment to helping students succeed. 
"Our faculty are truly dedicated and effective in their teaching," Blankley said.  
Haley Shaw Miller '17, an alumna of Samford's undergraduate accounting and Master of Accountancy (M.Acc.) programs said that her professors were instrumental in preparing her for the CPA exam. 
"I know that the classes I took prepared me well for the exam," Miller said. "While the questions are not always easy, it is encouraging to know that even in the classroom I was directly being exposed to CPA exam material." 
"I loved my experience in Brock School of Business and felt connected every step of the way," Miller added. "I am so thankful for the innumerable times professors sat down with me and helped me work through a challenging topic or gave me guidance on future opportunities."
Alumnus Ralls Pennington '15 also added to the success of Samford's program. "As a CPA, I am able to reflect back and see that the classes I took in the M.Acc. program significantly helped me to pass my CPA exam," Pennington said. "The material in the classroom was closely aligned with the material that I encountered during the exam. The accounting professors showed pride in knowing that students would be well-prepared for the CPA exam which is very important to anyone looking to enter the field of public accounting."
Pennington added, "What I appreciated the most about Brock School of Business was the fact that every professor I took did an outstanding job with taking classroom material and applying it to real world situations. This was imperative to me because it allowed me to see the material from a true workplace perspective while sparking an interest to learn more about the topic. I consider the faculty and their core values to be a big part of my success not only at Samford, but also in my early career as a CPA."