Published on June 14, 2019 by Sara Roman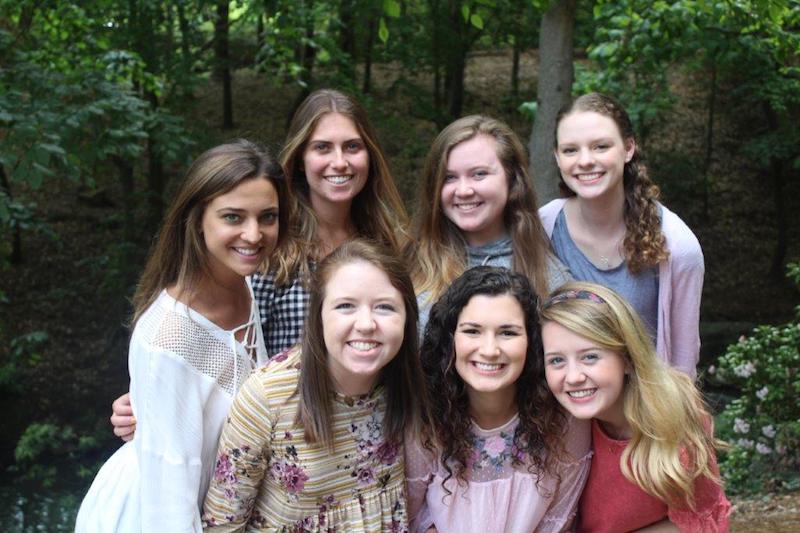 The National Student Speech Language Hearing Association (NSSLHA) recently honored Samford University's chapter (SUNSSLHA) with a bronze honors ranking for the 2018-2019 school year. The student organization was the only one in Alabama to receive honors. 
NSSLHA is a student organization for pre-professionals studying communication sciences and disorders. It is the only communication sciences and disorders student organization recognized by the American Speech-Language-Hearing Association. Samford's bronze ranking recognizes its community outreach and legislative advocacy achievements among the top tier of the association's 320 college and university chapters. 
During the year, organization members participated in advocacy efforts such as supporting the Patient Choice Audiology Act, which was designed to ensure people with disabilities on Medicare have access to a full range of audiology services. Students also participated in Student Advocacy Day in Montgomery, Alabama, where they learned how to advocate for the profession on Capitol Hill.
"We are immensely proud of the advocacy efforts performed by our chapter," said Laura Promer, communication sciences and disorders instructor and SUNSSLHA faculty advisor. Experiences like this are not only a wonderful opportunity for our chapter members to become educated on issues within the profession, but it is also a chance for them to learn how to effectively take action." 
In addition to their legislative work, chapter members participated in community outreach activities such as the Literacy Fair at Chandler Mountain, which supports the East Coast Migrant Workers Head Start Program. Members also sponsored an event with Capernaum, a Young Life ministry that gives students with disabilities opportunities to build relationships and develop spiritually in a Christian environment. 
"SUNSSLHA provides an outlet for students to grow professionally and become active members of the profession," said Promer.