Samford is making significant progress on its 20-year campus master plan that was approved in December 2016 by our board of trustees. Based on the university's strategic plan, the four-phase campus master plan addresses infrastructure needs for the entire campus, increases energy efficiency, practices campus-wide conservation, and refreshes and renews every facility—all steps in the process of creating a sustainable future for generations of Samford students.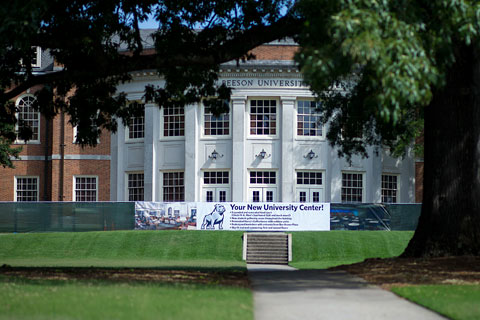 Latest News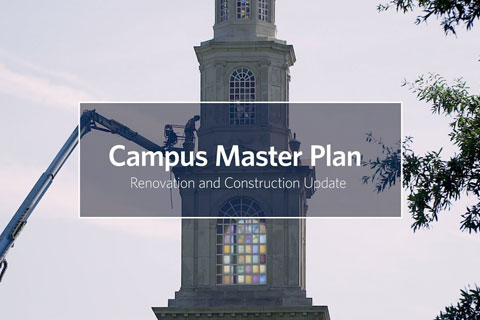 Video Updates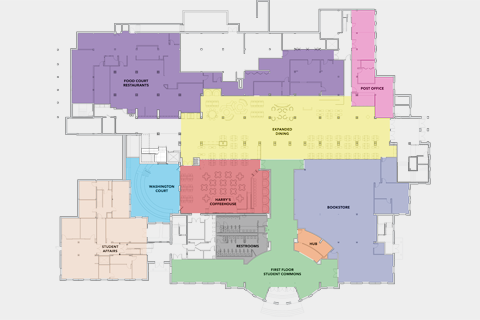 Complete Master Plan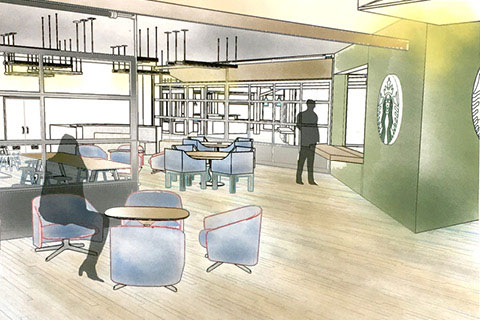 Student Concepts
Support the Plan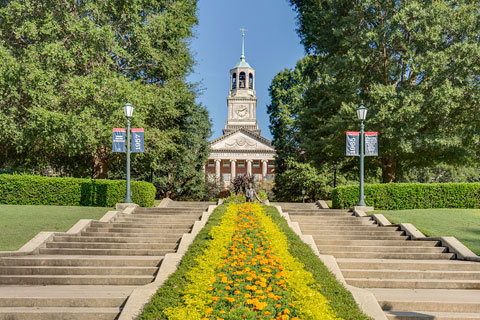 CMP Brochure
Completed Projects
Construction of a new 70-bed residence facility in West Campus
Implemented a 20-year campus sustainability infrastructure project; $31 million infrastructure investment expected to produce $51 million in energy savings over 20 years
New pedestrian walkways connecting College of Health Sciences and Beeson Woods and connecting West Village and West Campus
Renovations to Dwight and Lucille Beeson Center and the Rotunda Club
Numerous minor projects such as renovations to art classroom, new underwater treadmill for athletics, new veterans center, adding a parking lot at west gate, a new SamTram shuttle system, ADA enhancements in the Wright Center, minor updates to all residence halls, three new bathrooms in Vail and over 40 renovated bathrooms in residence halls
Projects in Progress
Major renovations to Burns Hall, Russell Hall and Chapman Hall, ushering in an exciting era for Howard College of Arts and Sciences with new homes for many of its departments
Refurbishment of Reid Chapel and reconfiguration of Spiritual Life offices
Transformation of Ingalls Hall into a new home for the Office of Admission and Student Financial Services as well as departments from Howard College of Arts and Sciences
Remodeling of the Daniel house, Samford's London Centre
Significant other renewal projects, including replacement of residential hall bathrooms, structural and mechanical improvements in Beeson Woods, plumbing work in West Village, road paving, Brock Recital Hall flooring, and landscaping along Lakeshore Drive
Structural redesign of the University Center (UC)
Expansion of the Bashinsky Field House Athletic Academic Success Center
Construction of a Data Analytics Lab in Cooney Hall
Infrastructure Initiatives
The master plan includes a comprehensive plan to address infrastructure needs for the entire campus, increase energy efficiency, practice campus-wide conservation, and refresh and renew every facility. The infrastructure plan is expected to generate more than $1.65 million in savings annually.
The infrastructure improvement program represents a $31 million effort to implement conservation projects in virtually every area of the campus over the next 24 months that also support university-wide sustainability initiatives. Samford has retained Johnson Controls, Inc., a global leader in the manufacture and promotion of energy efficiency technologies, to oversee implementation of the comprehensive infrastructure plan.
The net impact of the changes should be a reduction of more than 15,000 metric tons of carbon dioxide each year and an annual savings of more than 20 million gallons of water.