Samford University Diversity Ambassadors are committed to learning about and sharing the importance of diversity, equity, and inclusion. Diversity Ambassadors (DAs) also serve as a key resource to underrepresented prospective students who desire to learn more about the Samford before, during, and after the admission process. The experiences and information shared by our DAs serve as integral pieces to prospective students' navigation of the university as well as learning more about unique opportunities for underrepresented students on campus.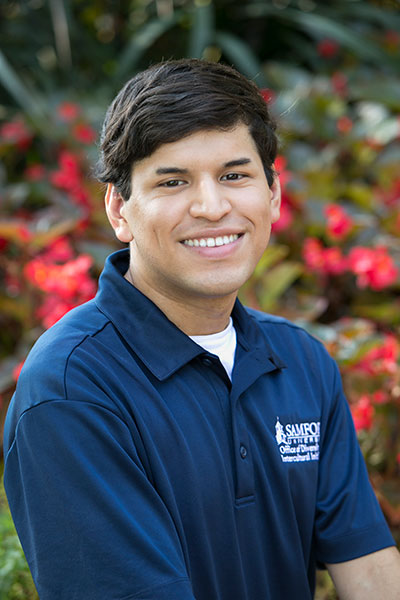 Kevin Aparicio
Standing: Junior
Major: Interdisciplinary Law, Politics, and Society
Hometown: Enterprise, Alabama
Diversity encompasses not only race, but also nationalities, religion and sexes. Diversity is important simply because it brings fresh ideas and different perceptions that can be very helpful. It also shows that each person has value and recognize people with a different background than you.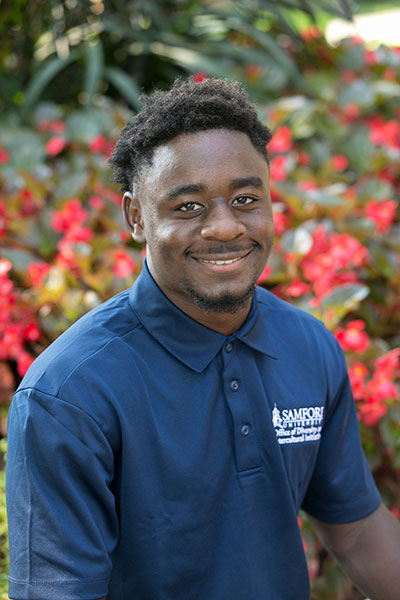 Rick Charles
Standing: Sophomore
Major: Business
Hometown: Miami, Florida (originally Haiti)
Diversity is extremely imperative. It gives students of color confidence due to the fact that there is value in our differences. We have so many aspects that set us apart such as race, religion, color, language, gender, and the list goes on. Diversity leads people to understand and accept people for who they are.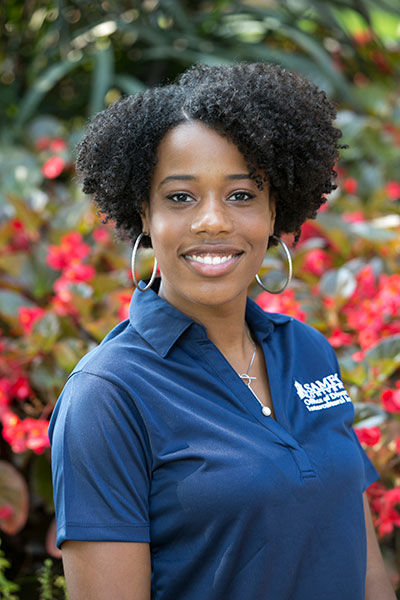 Alexis Crutchfield
Standing: Senior
Major: Psychology (Pre-Law)
Minor: Spanish and Business
Hometown: Chattanooga, Tennessee
Diversity is important for cultivating an environment of acceptance and openness that can help combat any preconceived thoughts of people based on their appearance.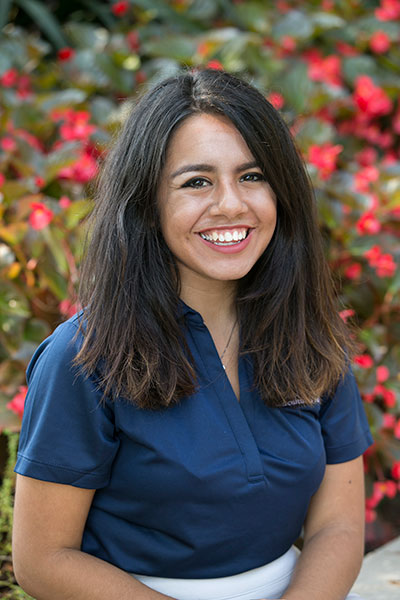 Fernanda Herrera
Standing: Senior
Major: International Relations (Pre-Law)
Minor: Latin American Studies
Hometown: Gadsden, AL (Guadalajara, Jalisco, México)
Listening--really listening--to people who have different experiences from you is the best way to learn about the world. We can sit in class all day and later memorize facts, but when we speak to someone who has lived through what we learned in history class, who is directly affected by what you learn in biology, or is otherwise directly impacted by our field of study, we find purpose and passion. The books come to life and the issue is humanized. Wouldn't the world be boring if we were all the same? Adding diversity to your environment literally brings your books to life. If you go into every interaction with an open mind and heart, and are actively involved in the conversation you can learn and contribute more to the world than you ever expected.
Daniel Huang
Standing: Senior
Major: Biology (Pre-Dental)
Minor: Chemistry
Hometown: Clarksville, Tennessee
Diversity is important everywhere but specifically at Samford because it is such a community oriented university. Having diversity in a place where almost everyone knows each other allows people from different backgrounds to connect and learn from one another.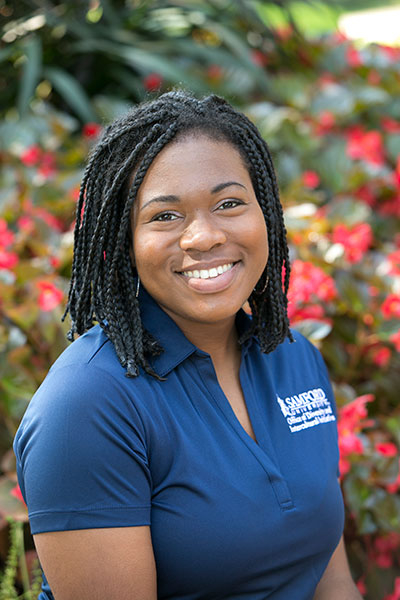 Courtney Jenkins
Standing: Junior
Major: Health Science
Minor: Psychology
Hometown: Tuscaloosa, Alabama
Diversity is important because it allows for minorities to be able to have an outlet to express their unique talents, potential, and perspectives. It also enables equal representation of cultures and for organizations to be more well-rounded.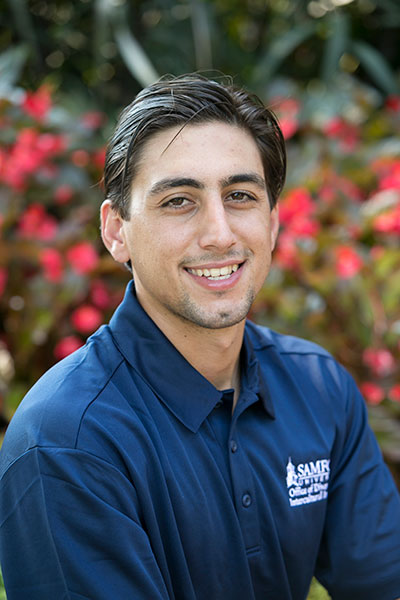 Francisco Navarrete
Standing: Senior
Major: Language and World Trade
Hometown: Miami, Florida
Diversity is important because it gives the opportunity for each individual to provide a unique perspective, whether it is through culture or experiences for people who live a different lifestyle.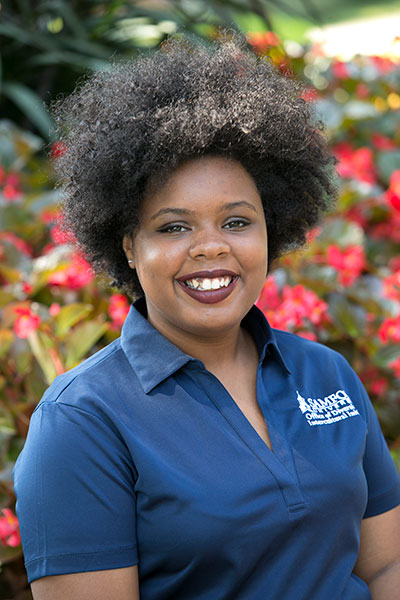 Kristen Porter
Standing: Sophomore
Major: Instrumental Music, Percussion
Hometown: Dothan, Alabama
Diversity is important because it can be a stimulant for learning. When people differ in race, religion, political affiliation, or even in opinion, it allows for people to see certain issues from a point of view to which they would otherwise be blind.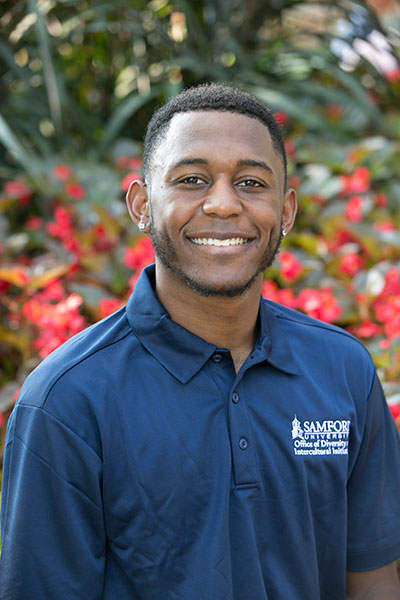 Gerald Smith
Standing: Junior
Major: Journalism and Mass Communication
Hometown: Carbon Hill, Alabama
Diversity is important because it allows people with different backgrounds, skills, and ideals to come together as one for the betterment of their communities and schools.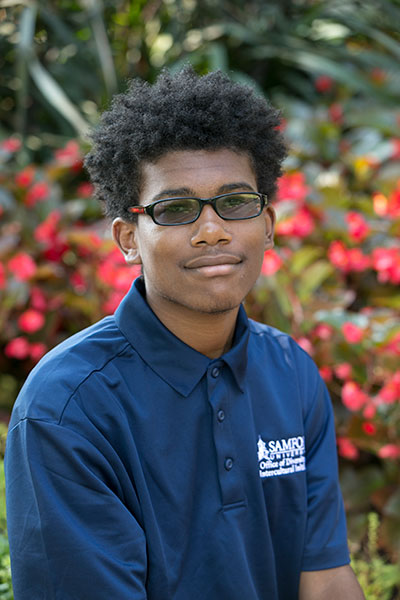 Niquolas Smith
Standing: Sophomore
Major: Music Education
Hometown: Clanton, Alabama
Diversity is important because the sharing of experiences breaks down the barriers that people place between themselves and others who come from different races, cultures, and religions.