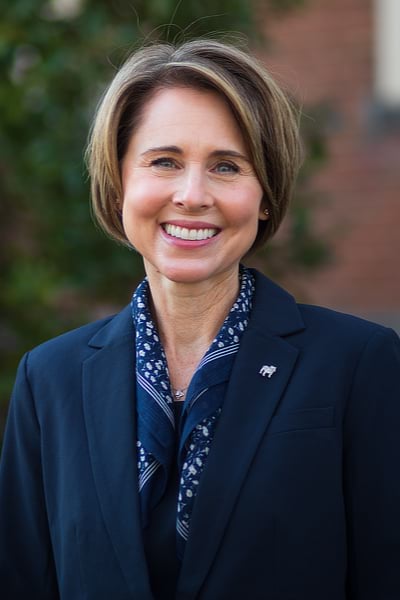 First Lady and Executive Director of Legacy League
President's Office
201B Samford Hall
Julie A. Taylor serves as first lady of Samford University, in Birmingham, Ala., and as executive director of the Samford Legacy League, positions she has held since July 2021. In her role, Julie works primarily within institutional advancement on donor, alumni, and parent relations, and she enjoys hosting students and guests to a variety of university events throughout the year.
Julie previously served as first lady and special assistant to the board of trustees at Whitworth University, in Spokane, Wash., from 2010-2021, where she also served as advisor to the Whitworth University Student Ambassadors and Whitworth Women's Leadership Network.
Julie received her bachelor's degree in education, with a specialization in biology, and her master's degree in educational psychology from Baylor University, in Waco, Tex. She then spent several years teaching high school science in public schools and coaching high school girls' soccer. Julie is married to Dr. Beck A. Taylor, president of Samford University, and they have three children: Zachary (25), Lauren (23), and Chloe (14). Julie has served on the boards of Big Table, a national non-profit that ministers to workers in the restaurant and hospitality industry, and of Camp Spalding, a Washington summer camp. She enjoys running, reading, and traveling.