Samford Abroad is a nationally ranked, innovative leader in providing global educational opportunities. Samford's commitment to providing international programs to its students stems from the school's mission to nurture persons in the development of intellect, creativity, faith, and personhood.
The flagship of the Samford Abroad portfolio is the Daniel House, a 5-story home in central London, roughly a mile from Kensington Palace. The Daniel House is used by students and faculty as both a home and a classroom and provides the setting for Samford faculty to develop students in an inspiring cultural context as affordably as possible. In 2018, the Daniel House underwent a more than $2 million renovation to update both the living facilities and academic potential of the property as well as some needed structural updates.
40th Anniversary
Celebrate with us!
2024 marks 40 years of Samford students making the journey across the pond to study at Samford's London Study Centre, the Daniel House. We will celebrate the anniversary with a week of events in London,  March 25 – 29, 2024. Want to join us? RSVP below! 
If you aren't able to join us in London, stay tuned for some special events to celebrate during Homecoming 2024!
Nearby Accommodations
If you wish to book accommodation now, below are a few hotels nearby.  
London Marriott Hotel Kensington, 147C Cromwell Rd, London SW5 0TH, United Kingdom 
The Villa Kensington, 10 - 11 Ashburn Gardens, London SW7 4DG, United Kingdom 
Radisson Blu Edwardian Vanderbilt Hotel, London, 68-86 Cromwell Rd, South Kensington, London SW7 5BT, United Kingdom 
The closest Tube stations to the Daniel House are: 
Gloucester Road (0.2 mi)

 

Earl's Court (0.4 mi)

 

South Kensington Tube (0.6 mi)

 
About the Daniel House
After the Daniel House survived The Blitz of World War II, it became Hotel Lindsay by 1969 and witnessed the destruction of its gardens for modern hotel development. It was at this point in its history that the Daniel House became part of Samford history. Early in his presidency, Thomas Corts began looking for a property in London that would house a residential study center for Samford students. Fortunately for the university, London property was depressed in the early 1980s, and the former Abcone Hotel (now Villa Kensington) was looking to sell off its property at number 12. With generous assistance from the Daniel family, the university was able to purchase the property in 1983, and the next year it opened its doors to the first Samford students.
The Daniel House has a storied past with connections to lords and ladies, famous suffragettes, and even a legendary prime minister, but it also has a bright future ahead.
Alumni Stories
Succeed Farther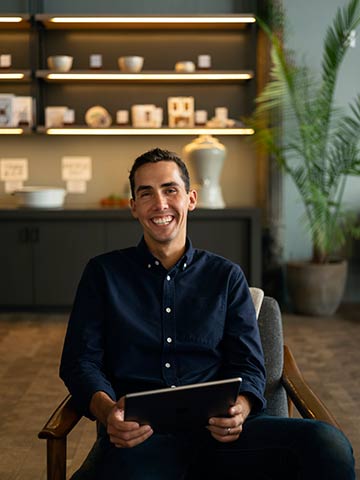 Jonathan Robinson has defined success in his own terms. It's not based on how much money you make or what kind of recognition you receive. For Jonathan, it's about knowing who you are, and who you are not.
After studying at the Daniel House in London, Jonathan realized he was not on a career path that was going to make him happy. So he pivoted, changed course, and started his own company.
Jonathan credits his semester in London as shaping him more than any experience at Samford. For him, it was not only a chance to see the world, but also to take a look inside himself.
"It opened my eyes to the greater world and forced me to reconsider homegrown assumptions about truth, choices, privilege & the Southern bubble. Not only do you experience a melting pot of cultures and meet new people, but studying abroad breaks down your pride & self-importance. You begin to figure out what makes you unique and what you were created for." –Jonathan Robinson, Entrepreneur and CEO of FreeTextBooks.com
Create Farther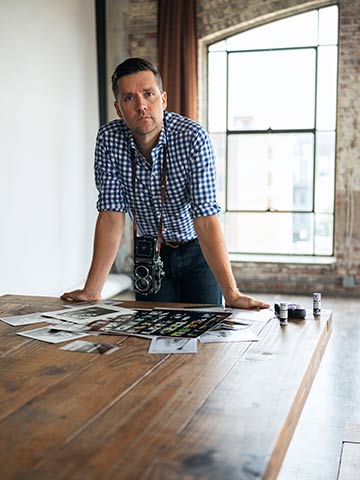 During his semester at the Daniel House in London, Bryan Johnson took his camera everywhere - documenting the people, places and arts around him. He was exposed to the world's best museums, theater and global cultures, all while honing his craft of photography.
Bryan attributes his time in London with Samford Abroad to shaping his career as a professional photographer. The majority of his initial portfolio as a young photographer was built upon his work in London. It landed him some jobs that have now led to work with Blue Bottle Coffee, Chick-Fil-A, and other national brands.
I was 20 years old and needed an experience that would define my journey into adulthood. My 4 months of learning, exploring, and experiencing that city was like a rite of passage. I came home a different person. A lot of it was undefinable and intangible - but things were different. Outside of meeting my eventual wife, there is no single experience that defined my college years more than my time abroad." –Bryan Johnson, Founder and Owner of ABryan Photo
Learn Farther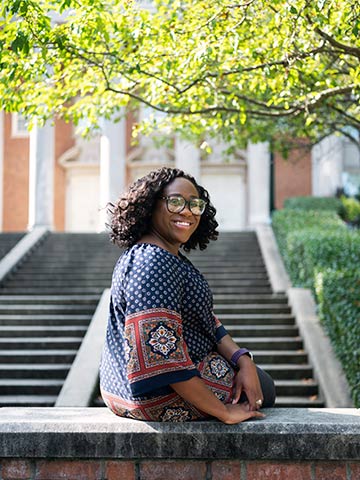 Angel Simms is a student from Chattanooga, Tennessee, but her experiences with Samford Abroad have taken her around the world. Twice.
Before her sophomore year, Angel studied in London at the Daniel House. Her experience abroad exposed her to new cultures, deep friendships, and a global perspective with which to see the world. So she did it again.
In her junior year, Angel furthered her studies in Barcelona, Spain. It was there that she realized her passion for international relations and curiosity for global cultures. Angel plans to go back to study the social climate of Spain and other countries to continue her research.
"I was able to observe and be a part of a completely different culture. From the food to the language, the dialect, I was surrounded by people who were different than me, which gave me a holistic view of the world." –Angel Simms, Samford University Student
Partner with Us
London Internship Program
The London Internship Program is an academic program consisting of class sessions, a work placement, and assignments. The work placement will take place for 20 hours per week for 12 weeks during our Fall and Spring terms, and 6 weeks in Summer term (typically 2.5 working days per week). Students will be taking classes simultaneously on the other days of the week. Students receive academic credit for their work placement and are not entitled to any form of compensation, so the placement is unpaid.
Our Students and the Experience You Provide
 Students participating in the London Internship Program are mostly in their 2nd or 3rd year, out of an estimated 4 years at Samford University. With regard to the nature of the work, this is up to you and your organization's needs. Our students tend to be capable of taking on a good degree of responsibility, but also understand that work placements can often involve primarily administrative tasks.
Some employers may have specific, time-limited, or ongoing projects in mind, while others may host students for more general ongoing administrative assistance with the intern being available for ad hoc projects as they arise. The primary purpose is for students to gain exposure to the working world in their field of interest.
UK Student Visa
 Students participating in the London Internship Program hold a Student Visa issued by the UKVI (UK Visas & Immigration). Samford University is a UKVI authorized sponsor for this visa. This is a status that we continually strive to maintain with annual renewal of our sponsorship and regular inspection by the UKVI. The London Internship Program's structure is designed to ensure full compliance with UKVI regulations.
Arranging a Placement
 If you are interested in hosting a student, you can contact a member of our internship program (see below) to indicate your interest and provide a brief summary of the role. We will then seek a suitable match for the placement and will forward you a CV. If you are interested in the student we put forward, we will then arrange an interview. Once the student has interviewed, if both parties are happy to proceed, we will confirm the placement schedule of days per week and the student will be set to begin. If not, we can try to find another student for the position.
While Samford does not require any written agreement for the placement arrangement, a statement of the dates of the placement and the basic parameters for UKVI compliance will be sent to each employer at the start of the placement. As sponsors for the visa, we will also monitor the student's attendance on the placement via a bi-weekly online form that we ask the work placement supervisor to complete (which should only take a minute each time).
For More Information or to Arrange a Placement, Contact:
Tom Crosby, Director of UK Programmes and Operations
Email: tcrosby@samford.edu
Phone: 07885 429 067