Published on September 28, 2017 by Sean Flynt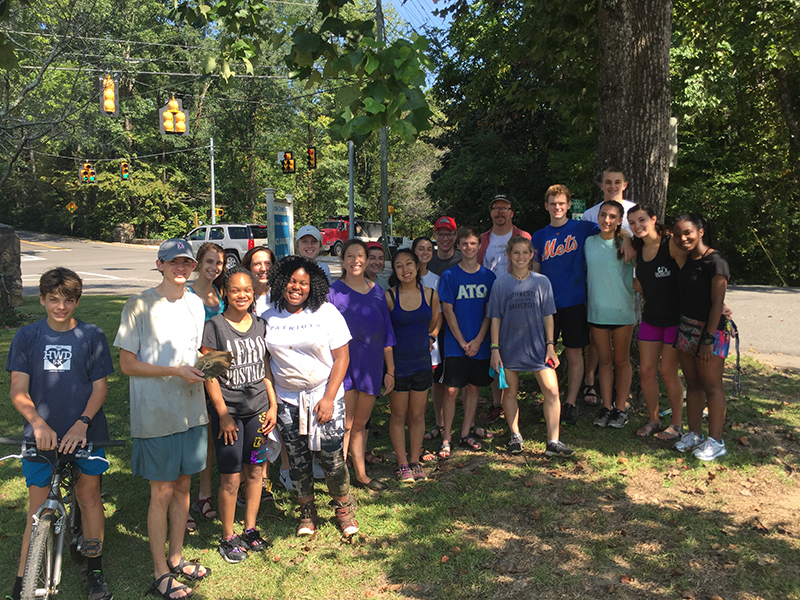 Almost 200 volunteers took part in the annual Shades Creek Clean-Up Sept. 23. The event, organized by Samford University's Department of Biological and Environmental Sciences and the Friends of Shades Creek, assembled local youth, Samford students and others who want to help preserve the important waterway. The group spent all morning clearing trash from the creek that runs through the Mountain Brook and Homewood communities–and in front of Samford's campus–in its 54-mile journey to the Cahaba River.

The Shades Creek Clean-Up is part Samford's ongoing engagement with water quality issues and the impact of pollution on communities. Samford biology professor Betsy Dobbins and Samford public health professor Rachel Casiday, inaugural Mann Center Fellows in Community Based Learning, led a collaborative water quality study in Perry County, Alabama, in response to residents' health concerns.

Later this fall (Nov. 2) Samford will host a free public lecture by Pulitzer Prize–winning science and environmental journalist Dan Fagin. Fagin's 2014 book Toms River is a gripping, true account of childhood cancers caused by industrial pollution in the town of Toms River, New Jersey.