Published on June 12, 2018 by Sean Flynt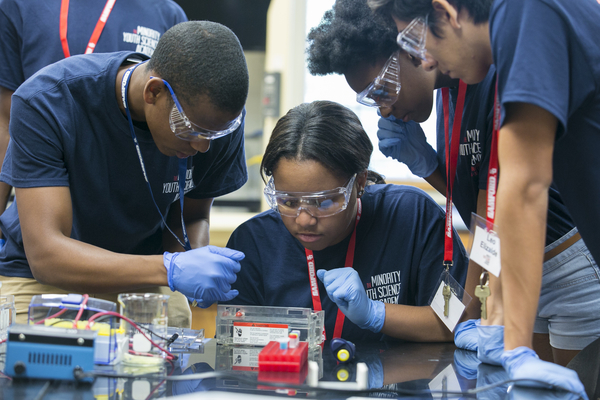 Thirty-two high school students will attend the Minority Youth Science Academy (MYSA) at Samford University June 17-20. The three-day residential program, created in 2014, offers college preparation and mentoring for outstanding minority high school students who aspire to careers in science, technology, engineering and mathematics (STEM) fields.
During the academy, expert faculty will lead student activities in biology, chemistry, physics and computer science. Students also will have opportunities for networking and mentoring, with minority student and professional panels, ACT preparation tips, university admission counseling and a technology industry tour.
Samford chemistry professor Denise J. Gregory, Assistant Provost for Diversity and Intercultural Initiatives, leads the program designed to address the decline of STEM graduates nationally and the historical underrepresentation of minorities in STEM fields.