Published on August 31, 2018 by Sean Flynt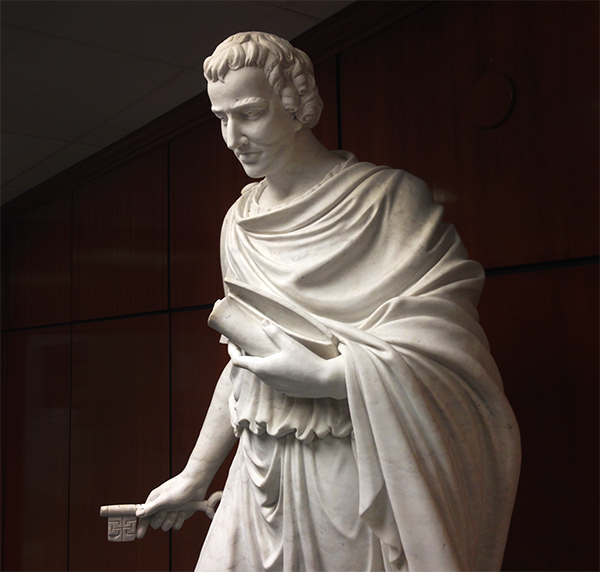 Samford University's Howard College of Arts and Sciences (HCAS) has named its newest class of John Howard Scholars. The students, led by college Dean Tim Hall and Associate Dean Emily Hynds, represent a variety of arts and sciences disciplines and are among the finest students in the college.
Howard Scholars participate in a variety of activities that promote research and interdisciplinary engagement both within the group and throughout the college. In the coming year they will participate in roundtable discussions with visiting authors Devery Anderson and Alan Jacobs, support and meet J. Roderick Davis Lecture Series distinguished guest Rosalind Picard, visit the Legacy Museum and the National Memorial for Peace and Justice and organize the annual Howard College Undergraduate Research Fair.
The John Howard Scholars program, like the college itself, takes its name from the English reformer John Howard. Born in 1726, Howard led an unremarkable life as a country squire in Bedfordshire until he was elected as the county sheriff. He was outraged to learn that some prison inmates were held captive even after they were found innocent because they could not afford the jailer's fee.
Howard made it his life work to survey the jails of Europe in an attempt to bring public attention to the shameful treatment of prisoners. He died in 1790 in the Ukraine during an inspection of the prisons and military hospitals in Eastern Europe. His life became a model of Christian compassion for society's outcasts, and a statue in St. Paul's Cathedral was raised in his honor. Fifty years after his death, a group of Alabama Baptists decided to name their new college in honor of this great humanitarian.
Howard College of Arts and Sciences traditionally celebrates its namesake's Sept. 2 birthday by naming its class of John Howard Scholars. In addition to Peer Mentors Lillie Baggett, Claudia Stephens and Emily Thorington, the class of 2018-2019 includes:
Angel Sims                       Drayton Cullen                     Emma Welch                   
Hannah Hynds                Heath Padgett                      Holly Vlach
Jane Foncea                        Jewel Trail                                Jillian Fantin                     
Justin Young                  Kimmy Robinson                   Lauren Center
Mary Freiner                     Sally Jones                                  Sam Bartz                        
Shae Corey                    Silvia Kinnebrew                     Summer Shafer
Taylore Miller                   Will Southall