Goals and Objectives
The goal of Project Samson is to marshal the finest resources available in sports medicine and human performance to create a one-of-a-kind training environment. Project Samson will harness the power of data analytics so that all Samford student-athletes can benefit from enhanced strength and conditioning training, reduced injury risk, advanced injury prediction and treatment, and data-driven return to play protocols.
Project Samson will allow Samford Sports Medicine to capture real-time data on all 385 student-athletes that will then be used to create player profiles used in the evaluation and treatment of injuries.
Project Samson seeks to provide enhanced opportunities for student learning across both athletics and academic programs, including internships with ASMI and Andrews Sports Medicine, additional clinical placements, and student/faculty research projects. Project Samson will afford Samford students the opportunity to gain invaluable real-world experience without ever leaving campus.
To prepare individuals for a career in sports analytics, Samford's Center for Sports Analytics partners with academic departments on Samford's campus to offer rigorous sports analytics curricula for mathematically gifted and highly motived candidates paired with a real-world analytics internship in the sports industry. The center's mission encompasses all areas where analytics impacts sports including fan engagement, sponsorship, player tracking, sports medicine, sports media and operations.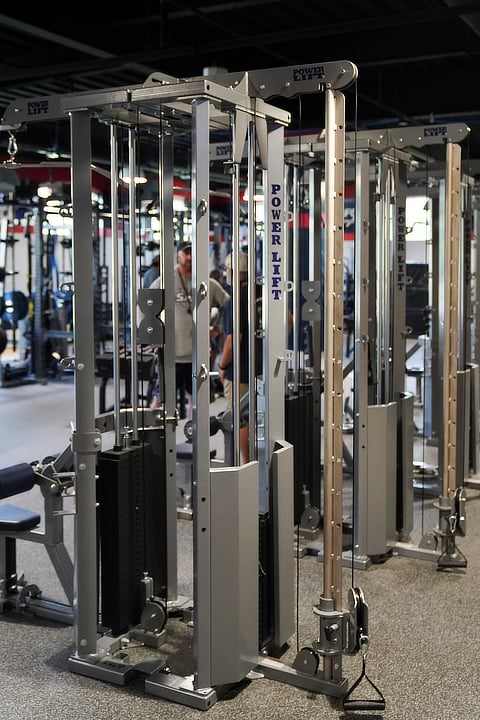 Equipment
Phase I
The first phase of the project calls for the following equipment enhance­ments at Sullivan-Cooney Field House and the Pete Hanna Center weight rooms:
New weight racks with the Elite Form Program. Elite Form is a velocity and biochemical screening tool to ensure proper form, count reps and real-time tracking data that allows Samford's STC staff the ability to review each workout.
Polar wearable GPS monitors for Soccer, Men's and Women's Basketball
Vert wearable GPS monitors for Volleyball
Catapult wearable GPS monitors for Football
Fusion Timing Gates for speed drills
Hand Dynamometers for Samford Sports Medicine. These dynamometers measure force for specific joints and mus­cles to have pre-and-post injury data points to help return athletes to play following surgery or treatment.
Apple IPads for Samford Sports Medicine and Performance to use in data analysis and collection.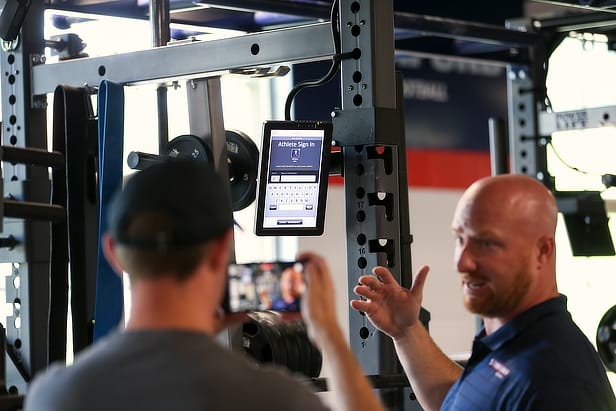 Phase II
The second phase of the project includes the following:
Data aggregation system to house student-athlete profiles
Vald Performance
Nordboards for hamstring strength measurement
Latest News

Streitmatter's Personal Childhood Experience Leads Him to Samford for Sports Data Programs
After a neurological disorder temporarily halted his playing days as a child, Samford junior Austin Streitmatter's love for sports grew and his passion for the support side of sports evolved, bringing him to Samford where he is enrolled in the sports data programs.

Project SAMson Shows Results in First Year: Improves Athlete Performance, Reduces Number of Injuries
Since its launch last year, the collaborative program has already improved the performance of the university's athletes and helped with injury prevention and recovery.