Typically, congregations look externally for help specific to an area of perceived need. Most discover a dizzying array of programs, services, coaches, consultants, and agencies that exists just "a click away." How do congregational leaders choose wisely from among so many options? We offer a means by which congregations first learn to think creatively about their needs and then generate the best possible solutions utilizing their own resources as well as more wisely chosen outside resources. Please reference our informational brochure for more details on the programs available.
Current News, 2020
Dr. Jennifer McClure, Assistant Professor of Religion and Sociology, and Congregational Research Strategist for the CCR, has recently published an article from the data she gathered in her 2017-2018 study of social networks among congregations. Check out this report to learn more about the different ways that congregations connect with each other.
Grants
Congregational Grants
Many smaller membership churches are unable to access the resources they have identified as best for their needs due to the lack of financial means. The CCR makes available a limited number of matching grants for use by such churches.  You may refer to this document for detailed information on how to apply for a grant, deadlines, acceptable uses of funds, and other important details for your church.
Grant Request Form and Application Information
Technology In Ministry (TIM) Peer Learning Groups, a joint initiative of the Center and The Alabama Baptist Newspaper
*PLEASE NOTE: all TIM grant funds have been expended for 2020. 
The purpose of TIM peer learning groups is to help participating churches develop and implement strategies for outreach, inreach, discipleship ministry, and missions using smartphone technology.  Each TIM group is intended to be a peer learning experience.  Each participant will bring to the group insights from their first-hand experience using the technology in their church.  Individual churches in the TIM groups are eligible to apply for grants to help purchase equipment and resources needed by the churches to implement their strategies and plans.
Please contact Michael K. Wilson at mkwilson@samford.edu for information about the TIM Peer Learning Grants.
Resource Strategists
A team of strategists is available provide assistance to churches. Our Resource Strategists are each experienced and active in pastoral and/or congregational ministry. They have been trained in the Center's method of facilitated self-directed learning, which we use when working with congregations. What this means is our Strategists do not function as experts, making pronouncements or offering a "fix" for the congregation. They listen to clergy and congregational leaders and help them ask the right questions. They do not always have answers to questions. Their goal is to help both clergy and congregations articulate more clearly what they are thinking, with the result being understanding and clarity about what needs to be done and how best to move forward, utilizing their own creativity and initiative.
Resource Strategists Info and Bios
Listed below are our team members: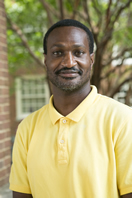 Calvin Bell
Calvin Bell is an ordained Baptist minister who has served as the senior pastor of Bethel Baptist Church, Bessemer, AL for nearly fifteen years. He is a 2006 graduate of Southeastern Bible College in Birmingham, AL where he received a Bachelor's degree in Biblical Studies and a 2011 graduate of Beeson Divinity School at Samford University where he received a Master's of Divinity. He is presently enrolled as a Doctor of Ministry student at Beeson Divinity School.
In addition to serving as a pastor, Calvin teaches biblical classes in the Jefferson County Congress of Christian Education and the Alabama State Baptist Congress of Christian Education, both of which are subsidiaries of the National Baptist Convention USA.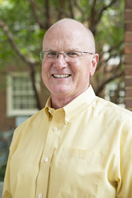 Dick Bodenhamer
Dick Bodenhamer served as a graphic designer, communicator, and marketer for Southern Baptists' Womans' Missionary Union (WMU) for 37 years. Prior to his retirement in 2014, he was Marketing Director for National WMU, overseeing the work of the Marketing Team and its initiatives. Currently he is working as a marketing consultant for non-profit organizations and is an adjunct instructor in the Orlean Bullard Beeson School of Education at Samford University, teaching Family Economics, a course in family resource management.
Dick brings a deep understanding of the needs of smaller churches and the communication challenges they face. Through a process of guiding churches to identify their own branding and communication issues, he is able to help clarify which issues are most important in the immediate future as well as helping develop strategies longer timeframes.
A longtime member of Vestavia Hills Baptist Church in Birmingham, Dick has served in many lay leadership roles, including adult Bible teacher, Chair of Deacons, and Chair of the Missions and Nominating Committees. He is a 1977 graduate of Samford University with a BA in Art and minor in Religion. He earned a Master of Business Administration from Samford University's Brock School of Business in 2005.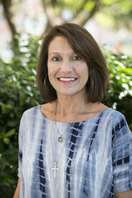 Melissa Daniel
Melissa Daniel is the founder of Daniel Philanthropy Advisors, LLC, an organization committed to providing individuals, families and foundations the support they need to reach their goals and maximize the impact of their giving. One of her specialties is engaging the next generation by identifying their giving motivations and helping them incorporate their ideals into their philanthropy. Melissa also facilitates long range planning workshops, and speaks about the impact of charitable giving on society today and building an environment of joyful philanthropy.
Melissa is an active member of St. Stephen's Episcopal Church where she teaches adult Sunday school and has served on the vestry, engagement committee, and youth council. Additionally she works with the Episcopal Diocese of Alabama as a consultant to support parishes in transition.
She is a graduate of the University of Alabama and holds a Bachelor of Arts degree in Communication. Her prior experience comprises more than twenty years of nonprofit administration, fundraising and sales. Melissa has had the opportunity to work with some of the finest organizations in the country including Johnson & Johnson, the University of Alabama and the American Cancer Society.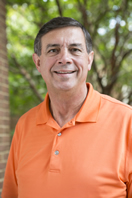 Rick Kaufhold
Rick Kaufhold has served with Homewood Church of Christ since 1990. He has served in a variety of roles since joining the ministerial staff and he currently serves as Executive Minister and Shepherd. His responsibilities include providing pastoral care and counseling, administration of the church office and staff, leadership of the Senior Adult Ministry, support for missionaries and mission ministries, and Shepherding (pastoral leadership) duties. Prior to moving to Birmingham, he served with several churches in Texas.
Kaufhold has been an adjunct teacher with Faulkner Universities Extension Program, a Contract Therapist with Samaritan Counseling Center of Greater Birmingham, and with a Resource Center for Pastoral Excellence Minister In Transition program.
Rick earned both his B.S. in Bible and the Master of Marriage and Family Therapy from Abilene Christian University. He is a licensed Marriage and Family Therapist in the state of Alabama and a Member of the national American Association for Marriage and Family Therapy. He has additional training in conflict resolution.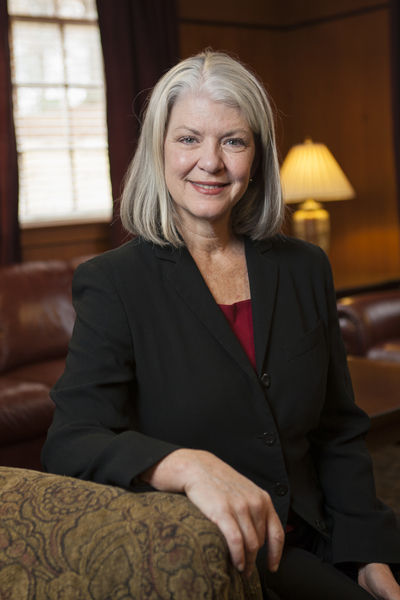 Penny L. Marler, Research Fellow
Dr. Marler received her B.S. from Auburn University, an M.S.S.W. from the University of Louisville, and her M.Div. and Ph.D. from the Southern Baptist Theological Seminary. Dr. Marler is a sociologist of religion with scholarly interest in contemporary American religion, and especially, the relationship between church and society. Her grant-funded research has focused on the shape and future of American Protestantism, cross-national trends in church involvement among Protestants and Catholics, and most recently, the impact of peer learning on pastoral leaders and their congregations. Her grant-related administrative work includes the development of the theological exploration of vocation and the sustaining pastoral excellence initiatives at Samford. She also is a Research Fellow for the Center for Congregational Resources. Dr. Marler has published numerous scholarly articles and essays. She was a co-author of Being There: Culture and Formation in Two Theological Schools (Oxford University Press, 1997) which received the Distinguished Book Award from the Society for the Scientific Study of Religion in 1998. She also collaborated with an international panel of sociologists of religion in a study of young Roman Catholics, which resulted in the book, Young Catholics at the New Millennium: The Religion and Morality of Young Adults in Western Countries (University of Dublin Press, 2000). More recently, she worked with a group of project director peers in the Lilly Endowment, Inc.'s Sustaining Pastoral Excellence initiative to produce the coauthored book, So Much Better: How Thousands of Pastoral Help Each Other Thrive (Chalice Press, 2013).
Her ongoing research interests include religion in America, theories of religious change, and congregational dynamics. Marler retired from full-time teaching at Samford in 2013, but continues to research, write, and serve as a Research Fellow for the Center for Congregational Resources.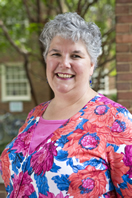 Peggy Sanderford Ponder
Peggy Sanderford Ponder is a Licensed Marriage and Family Therapist and Pastoral Counselor in Birmingham. In addition to her private practice, she is also a chaplain at Children's Hospital of Alabama. Peggy is a certified facilitator of Peter Steinke's Healthy Congregations curriculum for use in churches. She has extensive experience providing pastoral care and counseling services in congregational settings as well as through health-care providers and a hospice agency. Peggy served as associate pastor for Christian growth at Southside Baptist Church in Birmingham. Peggy is an active member of Baptist Church of the Covenant in Birmingham.
Peggy earned the Master of Education in Counseling degree from the University of Montevallo. She received the Master of Arts in Christian Education and the Master of Divinity degrees from Golden Gate Baptist Theological Seminary in Mill Valley, California.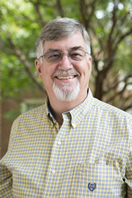 Ken May
Ken May formerly served as the Director of Missions (Executive Director) of the Montgomery Baptist Association, a network of 58 Southern Baptist churches in the greater Montgomery, Alabama area working together for ministry effectiveness. He served for nineteen years in collegiate ministry with the Alabama Baptist State Board of Missions at campuses in Huntsville, Montgomery, and Troy, and as a lead pastor for churches in Troy and Evergreen, Alabama.
He is a graduate of Jacksonville State University (BA) and Southern Baptist Theological Seminary (MDiv), where he was a recipient of the Clyde T. Francisco Preaching Award. Ken has served as an adjunct professor of ethics at Troy University and Reid State Technical College.
He is married to Helen, a retired gifted education teacher. They have two adult children and two granddaughters. His non-church interests are genealogy, golf, and college football.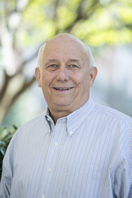 Alvin Pelton
Alvin Pelton served for twenty years as the Church Administrator/Minister of Education at Mountain Brook Baptist Church in Birmingham before his retirement in 2016. Prior to coming to Mountain Brook Baptist in 1996, he served in a similar role for ten years at First Baptist Church in Huntsville, Alabama. He has extensive experience helping congregations and non-profit organizations think strategically as they develop workable plans that help fulfill the mission their chosen mission. He has considerable background helping churches develop and sustain effective faith formation and education ministries.
Alvin earned the M.Div. degree from New Orleans Baptist Theological Seminary and the Ed. D. degree in Educational Leadership from Samford University.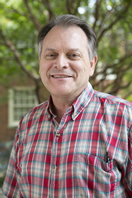 Clarke Skelton
Clarke Skelton has been senior pastor of Valley Grande Baptist Church near Selma, Alabama since November 2009. Valley Grande is affiliated with the Alabama Baptist Convention and the Southern Baptist Convention. Clarke has also served as senior pastor and associate pastor at several other churches in Alabama. During seminary he was pastor of a small American Baptist Church in Indiana for three years.
In addition to his pastoral ministry, Clark and his wife, Anita, also served for fifteen years as missionaries in South Korea with the International Mission Board of the Southern Baptist Convention. During his years in Korea, Clarke worked with dozens of Korean Baptist Churches as a strategist and planning consultant. Through his missionary experience, Clarke became fluent in the Korean language and gained a cross-cultural perspective that shaped his understanding of the importance of Christians from diverse perspectives cooperating with each other to build God's kingdom.
Clarke received the Bachelor of Arts in Religion from Samford University in 1976. He completed his Master of Divinity from Southern Baptist Theological Seminary in Louisville, Kentucky in 1980, with the concentrations in biblical studies, pastoral care, and evangelism. After returning to the States from South Korea, Clarke completed a Doctorate of Ministry degree at New Orleans Baptist Theological Seminary in 2012 with a focus in pastoral ministry.
Resource Guides
The CCR provides resource guides for use by clergy and congregations. These guides are compiled from direct feedback from clergy and congregations. Think of these guides as being like an "Angie's List for churches. Needs of congregations vary widely depending on context and each church's unique challenges and opportunities. These needs can be of a practical nature such as how to better utilize space, conduct a search process for a minister, or a financial stewardship emphasis, to name a few. In other cases, resourcing needs may be more philosophical in nature including, for example, assessing core values and the implications these values have on future mission and ministry.
Congregational Resource Guide; the Indianapolis Center for Congregations extensive online resource guide - including live "chat now" function.
Annotated Resource Guide - housed at the offices of the Center for Congregational Resources on Samford's campus, this library of books and resources offer materials related to a variety of topics related to ministry and congregational life. The guide is organized alphabetically by subject.  Please contact the office to visit the library.
Audio resources -  Sermons, workshops, lectures, etc. of various topics are available to stream or download for free.  Visit our page on Vimeo.com, or refer to this list of available audio files.
The Association of Religion Data Archives (ARDA) The ARDA's Congregational Resource Center offers resources and tools specifically designed for religious congregations and ministers. Through the Congregational Resource Center, people can: (1) generate demographic profiles for the neighborhoods around their congregations; (2) learn about Americans' religious practices, beliefs, and views on moral issues; (3) examine differences among congregations and religious traditions; (4) explore religion around the world; (5) find religion research in the news.
Studying Congregations Toolkit; The Congregational Studies Team is an informal collaboration of scholars and researchers who share an interest in the disciplined study of congregations. The Toolkit is a series of easy to use PDF downloads.
U.S. Congregational Life Survey; Based in Louisville, Kentucky, U.S. Congregations is a religious group staffed by religious researchers and sociologist who are conducting the U.S. Congregational Life Survey. 
Hartford Institute for Religion Research; The Institute has a thirty-four year record of rigorous, policy-relevant research, anticipation of emerging issues and commitment to the creative dissemination of learning. This record has earned the Institute an international reputation as an important bridge between the scholarly community and the practice of faith.
Union Presbyterian Seminary Libraries Instructional Resource Center; maintains a list of links including digital tools for ministry, faith formation, mission, pastoral care, and worship.
Educational Events
The CCR periodically offers seminars and conferences on topics of interest to groups of clergy and/or congregations. These events are intentionally planned to be smaller in size to afford greater interaction among participants and conference presenters. Educational events are held on the campus of Samford University as well as other locations.